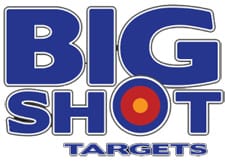 Downingtown, PA -(Ammoland.com)- Archery target manufacturers BIGshot Archery LLC released the first in a series of event specific videos today for its Live Hunt Video System.
The 'Spooky Halloween' video highlights the capabilities of BIGshot's Live Hunt Video Range Platform to provide more fun and excitement at any indoor or outdoor archery range.
This dynamic and fun Halloween video set is available to all Live Hunt Video Range customers free of charge.
"Today's successful range operators understand the need to create a destination location with a complete experience inclusive of engaging video systems. BIGshot's Live Hunt Platform adds a new dimension designed to deliver the unique experience young customers are looking for," stated Al Perelli, president of BIGshot Archery. "The Live Hunt video System provides the gaming/arcade-like experience youth and young archers not only relate to, but are excited about. This capability expands the audience for our dealers' ranges and increases participation in the sport of archery."
Retailing at just $6,999, the BIGshot Video Range is the most affordable video system in the industry.
This unique, immersive, target shooting system works in standard range lighting, without the need for a tunnel, and uses standard field-tipped arrows. BIGshot's patent-pending video target can also be used as a standard range target for leagues and coaching.
About BIGshot Archery:
BIGshot Archery, producer of innovative archery and bowhunting personal and industrial-strength target systems, was founded in 2003 with a simple vision – to provide quality targets that solve real problems for archers, bowhunters, archery clubs and ranges. From recreational, hunting and professional shooter targets, to game-changing, patent pending, interactive hunt simulators and video systems, BIGshot Archery has revolutionized the way you compete, the way you practice and the way you prepare for your next bowhunting adventure.
For more information about BIGshot Archery, please visit www.bigshottargets.com.