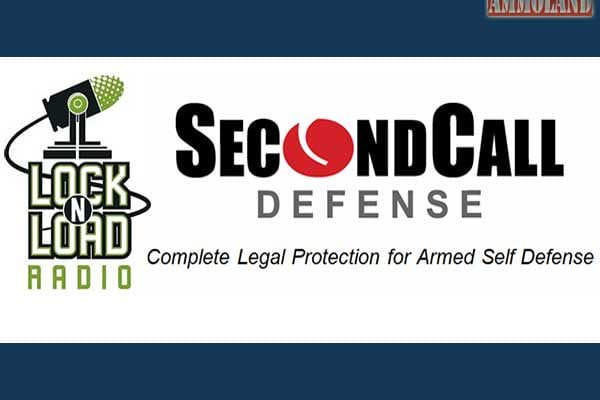 USA – †-(Ammoland.com)-†Today from Lock N Load Radio with Bill Frady;
For those that do not know, back in Jan 2015, I had one of those heart attacks that would typically kill you. The WidowMaker! Thanks to some excellent medical care and support from my family, I made it through all the trappings of recovery.
Segue to May 2016, the NRA Meet Up Louisville KY. I got to meet sponsors that I had never met face to face, listeners from all over the country, hooked up with the Nuge for a  30 minute interview. It was absolutely glorious. It also absolutely rammed home the fact that while my heart might have been repaired, I was still in some pretty bad shape as far as stamina. My weight had come down a bit, but that was a huge factor getting around the 11 acre venue. I had to make a change.
Long story short, I took up bike riding. Drastically. Started with a conventional bike and quickly switched over to fixed gear. And the overall benefits are worth every bit of pain I have endured. 68 lbs of weight loss later, my recovery is in full swing and for the first time since my 20s, I take no medication at all.
Bike riding, did however, create an issue for me that I had to solve. CCW. In SC there is no provision for open carry at all. No flashing or printing allowed. I had to find a way to both carry secure and concealed, without being in direct contact on my hip that was now rotating repeatedly for 2 hours a day. My first thought was some sort of on body carry, maybe one of those compression shirt set ups. Gravity will sort of play into that. Any sort of on body carry will also print from the resulting blowing of your shirt if you come up to speed. But I finally came up with a solution. GCode, one of my sponsors, is a very modular set up. Starting with an OSH, I decided to repurpose some other gear. I present to you my solution for CCW while riding a bike.
This may or may not work for  you, but if you use this as an impetus to go out and put together a rig of your own, my only advice is to make sure that you are covering that trigger guard.
And get a bike!
About Lock N Load
Lock N Load with Bill Frady is presented by Genesis Communications Network. With 126 million gunowners in the US today, Lock N Load has something for everyone. From reports about the politics of gun ownership, and those who would take the right away, to trends within the gun industry, self defense, gun gear, tactical training and all of the colorful personalities within the gun community.
Starting out as a podcast/webcast Lock N Load has burst into the syndicated radio offerings as the only daily terrestrial radio show available covering the topic. This daily show keeps the listeners of Lock N Load current on the breaking news and trends within the 2nd Amendment advocacy and tactical training arena as it happens.
With guests like Rock Legends Ted Nugent and Mark Farner of Grand Funk Railroad, Lock N Load brings his listeners a patriotic viewpoint from celebrity icons. Political guests like Rep Trey Gowdy keep the audience aware of an unfiltered viewpoint from Washington DC. 2nd Amendment Champions like Larry Pratt of GunOwners of America and Todd Rathner of the NFA Freedom Alliance alert the listeners to behind the curtain battles being fought in the name of gun rights.
Newsmakers like Cody Wilson(3D printed guns) and Dimitri Karras of Ares Armor (ATF Antagonist) come to Lock N Load before their latest fights make it to the Mainstream Media. Tactical Training stars like Chris Costa Of Costa Ludus and James Yeager of Tactical Response come on to share their expertise with the listeners.
About Lock N Load
Lock N Load with Bill Frady is presented by Genesis Communications Network. With 126 million gunowners in the US today, Lock N Load has something for everyone. From reports about the politics of gun ownership, and those who would take the right away, to trends within the gun industry, self defense, gun gear, tactical training and all of the colorful personalities within the gun community. Visit†http://lockandloadradio.com