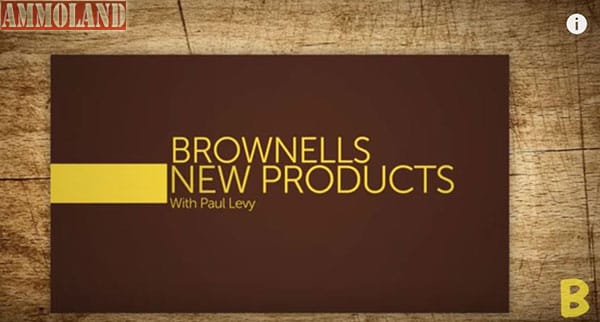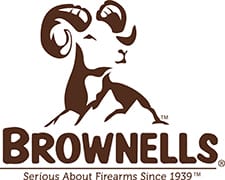 Grinnell, IA -(AmmoLand.com)- Learn about the hottest new Brownells products from the best brands at the New Product Center.
Hosted by Merchandise Manager Paul Levy, the videos review what's new, and remain at the New Product Center page for several weeks. Then the videos are archived on the Brownells YouTube channel, and are accessible at any time.
Products featured in this week's video include:
1. B5 Systems Bravo Series AR-15 Furniture. Furniture set drops onto any standard AR-15 carbine with mil-spec buffer tube and helps make the rifle comfortable and easy to shoot. Stock has enhanced cheek weld and built-in QD socket, along with cushioned recoil pad and suregrip stock latch. Pistol grip offers raised beavertail and more-vertical angle to help when shooting with the stock collapsed or with an SBR-profile gun. Carbine-length two-piece handguard works on rifles with front sight tower, and offers KeyMod attachment points and a black heat shield to eliminate shine and reflection.
Bravo Series Furniture Kit, Black, #100-020-707. $105 retail.
Bravo Series Furniture Kit, FDE, #100-020-708. $105 retail.
Bravo Series Furniture Kit, Gray, #100-020-709. $105 retail.
Bravo Series Furniture Kit, Multi-Cam, #100-020-710. $135 retail.
Bravo Series Furniture Kit, Kryptek Highlander, #100-020-711. $135 retail.
2. Ed Brown 1911 9mm Threaded Barrel (#087-000-113). Stainless steel 5″ barrel drops into 9mm 1911 pistols and gives ½"-28 muzzle threads for easy installation of suppressors or other muzzle devices. Barrel has same great features as standard drop-in Ed Brown barrels, and comes with thread protector, barrel bushing and link installed. $249.99 retail.
3. Magpul PMAG Magazines for Glock. Polymer magazines fit popular models of Glock pistols and offer extra capacity compared to standard magazines. Push-button floorplates ease disassembly and reassembly for cleaning and maintenance. 21-round PMAG is only 140mm long, to conform with competition shooting rules.
About Brownells:
Serious About Firearms Since 1939, Brownells is the world's leading source for gun parts and accessories, ammunition, gunsmithing tools, survival gear and archery. With a large selection of both common and hard-to-find items, and an extensive collection of videos, articles, and gun schematics, Brownells is the expert for everything shooting-related. Committed to maintaining our great traditions, Brownells has more, does more and knows more – and guarantees it all, Forever. Stay up-to-date with Brownells on YouTube, Facebook, Twitter and Instagram.
For more information or to place an order, call 800-741-0015 or visit www.Brownells.com.