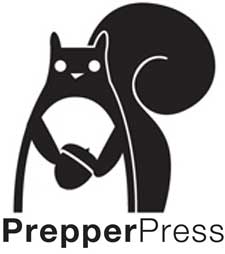 United States -(AmmoLand.com)- The well-received Brushfire Plague series comes to a close – with Retribution!
They say "Only the Truth Can Set You Free"
In the thrilling conclusion to the Brushfire Plague trilogy, Cooper Adams is on the run in a world ravaged by a virulent plague and the shattering consequences from the conspiracy he has unearthed.
His perilous journey has him facing danger at every turn, finding new allies, and stirring up a budding rebellion.
As he is pursued by authorities bent on silencing him, he remains doggedly on a path to bring justice to the governor of Oregon—who remains at the center of the plot that dismantled America.
Will Cooper survive the violence and disease that is destroying the country he once loved? As his young son spirals downward amidst the decay, can he help him maintain his humanity? How can he finally confront the governor and deliver justice for the millions upon millions dead—including his wife?
Cooper faces a retribution that will exact a heavy price. Is it a price he is willing to pay? And, can his son and band of trusted friends afford it? Will any of them really have a choice?
Only Revenge Can Do That.
About the Author:
R.P. Ruggiero lives in Colorado with his wife and two sons. He spends as much time as possible in the outdoors and strives to live by Robert Heinlein's credo that, "Specialization is for insects." When he is not outdoors, writing, or learning a new skill, he helps people achieve common goals. He brings two decades of experience in group dynamics–particularly for people under stress–to good use in writing the Brushfire Plague, a novel grounded in neighbors defending themselves during a devastating plague. Brushfire Plague: Reckoning has now been released! This is Book Two of a planned trilogy.
About Prepper Press:
We are an independent publishing house specializing in dystopian fiction and survival nonfiction, books and information that entertain and serve preppers, those preparing for events that could disrupt life as we know it and threaten survival. Uncertain times in a society heavily reliant on modern technology creates a need for every person to take a few steps toward independence and self-reliance. Should a major societal event happen, whether terrorist attack, plague or natural disaster, average Americans will need the knowledge and skills to help them survive if order fails and chaos ensues. Prepper Press publishes books and information that can help people survive in such situations. All of our authors are based in the United States. All of our books are published and printed in the United States.
For more information, visit: www.PrepperPress.com.