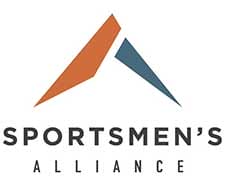 Montana –-(Ammoland.com)- Montana's Initiative 177 would ban the most effective means of controlling skunks, rats and other disease-carrying wildlife. Not only will depredation upon livestock and deer, elk and moose increase, diseases such as rabies will, too.
Vote no on I-177.
About the Sportsmen's Alliance:
The Sportsmen's Alliance is a 501 (c) 4 organization that protects and defends America's wildlife conservation programs and the pursuits – hunting, fishing and trapping – that generate the money to pay for them. Sportsmen's Alliance Foundation is a 501 (c) 3 organization that supports the same mission through public education, legal defense and research. Its mission is accomplished through several distinct programs coordinated to provide the most complete defense capability possible.
Stay connected to Sportsmen's Alliance: Online, Facebook, Twitter and Instagram.