By Roger J. Katz, Attorney at Law and Stephen L. D'Andrilli
Do centrist Republicans secretly support the agenda of Clinton's supporters and benefactors? Where are Congressional Republicans to be found? Why have they not come to Trump's aid?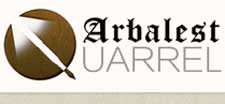 New York, NY  -(Ammoland.com)-  What we find difficult to understand and vehemently take exception with are attacks against Trump by many Congressional Republicans.
Do they not realize that, by attacking Trump, they are playing into the hands of Clinton's supporters and benefactors, especially the Rothschild clan?
From their actions we can only surmise that Congressional Republicans who speak out against Trump share, if tacitly, the sentiments of those who actively support Clinton. And, those Congressional Republicans who remain silent, who fail to take a stand to support Trump, are nonetheless complicit in the condemnation of Trump and, so, no better than those Republican Congressmen who speak out, overtly, against him.
No Republican Congressman can sit idle, inconspicuous in this, riding the waves quietly like a jellyfish. The American People are not fooled. There is no place for reticence here, not when the very survival of our Country, and of our Constitution, and of our very way of life is at stake.
What Do Clinton's Benefactors Want? What Are Their Aims & Their Wish For The Future Of Our Country?
The attacks against Trump are vigorous, wearingly repetitive, and unremitting. What do these individuals and groups support? They support globalism, multiculturalism and neoliberal free trade agreements. They support constraints on freedom of speech. They support reduction in, if not outright elimination of, the rights and liberties of American citizens—those rights and liberties existent in our Nation's citizenry as natural rights, as codified in the U.S. Constitution's Bill of Rights.
Those who attack Trump support de facto if not de jure repeal of the Second Amendment right of the People to keep and bear arms. 
They support abortion on demand, open borders, and general amnesty for illegal aliens. They support federal control of State police forces, extension of federal powers and authority, and concomitant reduction in the powers reserved to the States through the Tenth Amendment to the U.S. Constitution.
The individuals and groups that attack Donald Trump support subordination of the U.S. Constitution and subordination of our body of laws and of our jurisprudence to the laws of other nations and to foreign jurisprudence, consistent with the dictates of the UN and with international pacts, treaties, and mandates. Yet the subordination of our laws, our Constitution, our jurisprudence to those of other nations, or to the dictates of foreign courts and to international courts, and to foreign tribunals, is anathema. Such notion is in contradistinction to the precept that the U.S. Constitution and U.S. law and U.S. jurisprudence supersede those of any other nation and supersede the dictates of orders of foreign courts and foreign tribunals.
Our Constitution mandates the absolute supremacy of our laws and legal system.
It does not allow the ceding of our Nation's legal authority and dominance to anyone. It mandates the independence and superiority of our laws and our Court Orders over any ruling and any holding of any foreign court or foreign tribunal. It mandates dominance over the rulings and orders of international courts, over the rulings and orders of courts of other nations, and over the rulings and orders of any foreign tribunal or foreign administrative panel, regardless of any suggestion by treaty, or pact, or UN or EU decree to the contrary.
Those individuals and groups that attack Trump support growth of the Welfare State and the continuation of deficit spending. They support elimination of the death penalty even for individuals convicted of the most despicable, heinous crimes. They support affirmative action and absolute federal control of public school education. They support expansion of the power of the Federal Reserve which they believe is a vital institution of Government even though it isn't a Governmental institution at all but simply a private entity.
The very existence and power wielded by the Federal Reserve System of Banking has devastated the financial well-being of this Country while enriching the international central banking consortium that operates to enslave us, the international Rothschild banking clan—a family that, collectively, holds trillions of dollars in assets. With the financial power the international Rothschild banking family wields, this one international family of bankers has controlled, through the centuries, up to the present time, the financial system of the world. Through the central banking system that the family's Patriarch, Mayer Amschel Rothschild, created in the eighteenth century, and which has served the family well through the centuries—at the expense of the nations where these banks operate, leaving nations bankrupt—these privately held central banks operate in every corner of the world, in virtually every major nation on this planet. Like a black hole in the center of every galaxy in the universe, the Rothschilds, through their banks, control the destinies of nations, vacuuming up the lifeblood of each nation to fill their own coffers, leaving each nation bone dry.
The individuals and groups that attack Trump support vast expenditures of taxpayer monies to foreign countries, absent proof of benefit to our own Country. They support endless war, and continued and costly foreign interventionism. They promote entangling—rather than untangling—foreign alliances.
Such policy and philosophical goals, objectives, positions, and initiatives undermine the core values, principals, and traditions of our Country. Such policy and philosophical goals, objectives, positions, and initiatives undermine our Country's economic well-being and physical security. Worst of all, such policy and philosophical goals, objectives, positions, and initiatives undermine the continued independence of and sovereignty of the United States. Hillary Clinton supports them, declaring her support openly, avidly. Donald Trump does not, and powerful interests both here and abroad know this. That's why they want Hillary Clinton seated in the White House, not Trump. Hillary Clinton's benefactors, first and foremost, the Rothschild clan—extraordinarily wealthy, all-powerful, secretive, immoral or otherwise amoral corrupting interests and influences at work in the world today are concerned—actually frantic with worry—over a Trump victory in November. But, average, law-abiding Americans have more to fear from a Clinton victory in November. After Brexit, Clinton's benefactors do not intend to lose their control of the United States Government. They are controlling this U.S. Presidential cycle with the fury and frenzy of a shark attack.
Through the power of the Office of the Chief Executive and as Commander in Chief of our Armed Forces, Hillary Clinton would, if elected U.S. President, command vast Governmental resources. She will be in the position to bend and violate our laws to benefit herself personally, to benefit her benefactors, to benefit her family, and to benefit the Bill, Hillary, and Chelsea Clinton Foundation—all at the expense of the well-being of and the security of the American people, and at the expense of and well-being of U.S. interests.
To get a handle on the corruption inherent in the Clinton Foundation, see the documentary on "Clinton Cash" at this video below. See also the New York Post article on Clinton Corruptions at this link.
All the while Hillary Clinton will claim her interests are to be equated with America's interests—that they are the same, when in fact they are not. Such is the viewpoint of despots the world over, throughout history.
Read the rest of our discussion on what is really at stake in this election on ArbalestQuarrel.com
About The Arbalest Quarrel:
Arbalest Group created `The Arbalest Quarrel' website for a special purpose. That purpose is to educate the American public about recent Federal and State firearms control legislation. No other website, to our knowledge, provides as deep an analysis or as thorough an analysis. Arbalest Group offers this information free.
For more information, visit: www.arbalestquarrel.com.