Free Streamlight Rail-Mounted Flashlight with Purchase of FNX-45 Tactical Pistols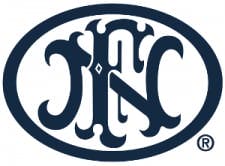 McLean, VA -(AmmoLand.com)- FN America, LLC is pleased to announce the launch of a fourth quarter consumer promotion to offer a free Streamlight TLR-1 HL (high lumen) rail-mounted flashlight in both black and flat dark earth (FDE) finishes for qualifying purchases of FNX-45 Tactical pistols.
The Free Gear promotion starts Oct. 14 and is valid through Dec. 31, 2016. Limited to one redemption per person, per household.
The 800 lumens, long battery life and durable, anodized aluminum construction of the Streamlight TLR-1 HL rail-mounted light (retail value of $243) are the perfect companion to the FNX-45 Tactical's .45 ACP stopping power, ultralight recoil and MIL-SPEC pedigree. Whether you're in a home or personal defense situation, you'll be prepared. Equip your battle-proven pistol with a light that heroes trust.
To view the program's full terms and conditions or to submit a purchase for the free light, please visit www.fnamerica.com/promo.
For questions relating to the program, please contact the FN Marketing Team at [email protected]
About FN America, LLC:
The World's Most Battle-Proven Firearms | FN America, LLC, is a U.S. subsidiary of FN Herstal, S.A., a global leader in the development and manufacturing of high quality, reliable firearms for military, law enforcement and commercial customers worldwide. Headquartered in McLean, Virginia with manufacturing operations in Columbia, South Carolina, FN America is passionately committed to providing its customers with a portfolio of products, training and support services under the FN brand name that enhance their performance and safeguard their lives.
For more information, visit us at www.fnamerica.com or follow us on Facebook, Twitter and Instagram.
About Streamlight:
Based in Eagleville, PA, Streamlight, Inc. has more than 40 years of experience making tough, durable, long-lasting flashlights designed to serve the specialized needs of professionals and consumers alike. Since 1973, the company has designed, manufactured and marketed high-performance flashlights, and today offers a broad array of lights, lanterns, weapon light/laser sighting devices, and scene lighting solutions for professional law enforcement, military, firefighting, industrial, automotive, and outdoor applications. Streamlight is an ISO 9001:2008 certified company.
For additional information, please call 800-523-7488, visit www.streamlight.com or connect with us on Facebook, Twitter, Instagram and YouTube.