By Mark Walters
Editors Note: AmmoLand News welcomes Mark Walters to our growing list of the best and brightest gun rights commentators, who are watching out for your RKBA.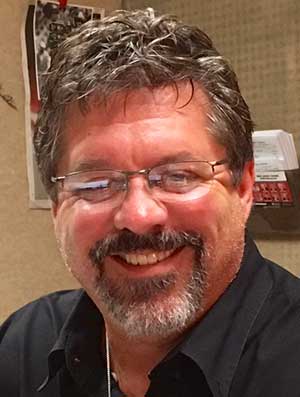 USA – -(Ammoland.com)- First, I'm going to pat myself on the back for a moment.
Last week you might recall my column providing a way out of this hot, biased, mainstream media mess America finds itself.
I sarcastically suggested that we should put broadcast "journalists" in the on-air chair in front of the camera for no longer than 30 days then "chuck them out with the bathwater."
What I was suggesting was this would keep them from becoming overblown, self-aggrandizing, famous blowhards believing themselves deserving of multimillion dollar salaries.
While tongue in cheek, the bigger point I was making was that there should be no such thing as a multimillionaire "news personality" in the first place. Not when it comes to providing Americans the accurate delivery of the news that they deserve. I emphasized the fact that once the "journalist" becomes a filthy rich megastar, he/she are no longer capable of objectivity, for they begin believing that they are more important than the stories they are "covering."
Ms. Megyn Kelly over at Fox News certainly didn't disappoint and in fact, proved my sentiments to be spot on this week as she now seeks to bring down an annual salary upwards of over $20 million.
As part of her attempt to grandstand and sell her goods to the highest bidder, she went toe to toe with Newt Gingrich in a widely watched, on-air entanglement that clearly showed her anti-Trump bias and her obnoxiously obvious sense of self-worth. It wasn't long after she anointed herself "champion of all women" during that segment that talk radio host Mark Levin unearthed tapes of Ms. Kelly explicitly discussing her sex life and her body parts, etc., on a Howard Stern episode and took her down a few pegs. Thank you Megyn, you just proved my point, and for the record, you're no journalist, you're an attorney that plays one on TV.
Moving on. Are you scared yet? I mean Halloween is right around the corner. Of course, I'm not talking about "fright night," I'm talking about the election now just days away. I take very seriously my role in keeping listeners and readers informed of their responsibilities when it comes to voting to protect our SCOTUS and our gun rights.
In the process of doing so, it's easy to scare people, so I want to take this opportunity to answer a question I received from a listener just this morning that echoes a question I get all the time.
Who do I think will win the election?
Look, I'm no psychic, so I'll answer it the way I do for anyone that asks. I'm not fearful of a Trump loss just yet. I believe Trump is going to win this election as I type this right now. From the other side, I see fear, desperation, shenanigans and lies, that I know are designed to demoralize us.They wouldn't be this desperate if they were confident. They are in fact, petrified, and they should be. It isn't working.
Unlike the progressive socialists, I have more faith in the American voter that we will not put the most corrupt candidate in our history back in the White House. I do not believe America wants four more years of racial hatred masquerading as "social justice," more unemployment and more gun control. Nor do we wish upon ourselves the terrible stink of corruption and scandal that follows the Clinton's everywhere they walk. More important than that, I also know what a dominant force we are as gun owners and how engaged we have become.
We understand what is at stake and when we do, we show up. Ask Al Gore. No poll in the world is going to detect our enthusiasm and the only one that will matter falls on the 8th of November in just a few short days.
Now, I've been wrong before but I think the "Trump Train" is rolling. It's next stop, Washington, D.C. on November 9th.
Won't that be sweet?
About Mark Walters
Mark Walters is the host of two nationally syndicated radio broadcasts, Armed American Radio and Armed American Radio's Daily Defense with Mark Walters. He is the Second Amendment Foundations 2015 Gun Rights Defender of the Year award recipient and co-author of two books, Lessons from Armed America with Kathy Jackson (Whitefeather Press) and Lessons from UnArmed America with Rob Pincus (Whitefeather Press)