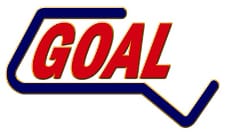 Northborough, MA -(AmmoLand.com)- On July 20, 2016 Massachusetts Attorney General Maura Healey and her staff launched a politically motivated campaign of confusion, fear, and intimidation against hundreds of thousands of families and individuals.
Healey invented an entirely new set of definitions for the Commonwealth's firearm laws that turned hundreds of thousands of lawful citizens into felons in waiting.
Initially, Governor Charlie Baker supported the Attorney General's attack on civil rights, but later attempted to step back from it. Now, lawful families and individuals discover that Governor Baker is rewarding Healey's staff with judicial appointments.
In a recent State House News Service story, Governor Baker announced he was nominating AG Healey's first assistant attorney general, Christopher Barry-Smith for a Superior Court judgeship. The article also mentioned several other Healey staff members that Governor Baker has nominated or placed as well.
"The only way to describe this is outrage," said Jim Wallace, Executive Director of GOAL. "There is no way that anyone connected to the historical July 20th attack on civil rights and due process should ever be considered for a judicial position. How could they be trusted to protect Massachusetts families as a judge when they took part in an historic, politically motivated attack against them?"
GOAL is calling on Governor Baker to withdraw any current judicial nominations that have come from the Attorney General's staff.  GOAL is also calling on the members of the Governor's Council to decline these nominations.
Take action!
Please contact Governor Baker – Call his office first, then send him a letter via USPS. Let him know that you do not appreciate him appointing people to judgeship who took part in attacking our civil rights. Ask that he withdraw his nomination of Christopher Barry-Smith and any other person who he has nominated from Healey's office. How can we expect a fair trial from anyone who took part in, or supported that attack?
Governor Baker's Office

Phone: 617-725-4005
Massachusetts State House
Office of the Governor
Room 280
Boston, MA 02133
Also, please contact the members of the Governor's Council. Ask that they decline candidates who are Healey staff members.
Councillors:
Joseph C. Ferreira – District 1
Robert L. Jubinville – District 2
Marilyn M. Petitto Devaney – District 3
Christopher A. Iannella – District 4
Eileen R. Duff – District 5
Terrence W. Kennedy – District 6
Jennie L. Caissie – District 7
Michael J. Albano – District 8
Administrative Office

George Cronin, Administrative Secretary
Valerie McCarthy, Executive Secretary
Sonia Altamirano, Administrative Assistant
Phone: 617-725-4015
About Gun Owners' Action League:
Gun Owners' Action League is the official state firearms association in Massachusetts. We are an association of law-abiding citizens who believe in the basic right of firearms ownership for competition, recreation and self-protection. GOAL works hard to defend the Constitution and the Bill of Rights against those in Massachusetts who wish to infringe upon the freedoms guaranteed by our forefathers. The programs sponsored and developed by Gun Owners' Action League are supported by competitors, sportsmen, recreational shooters and law enforcement throughout the state. We were formed in 1974 to protect the right to keep and bear arms for lawful purposes in the Commonwealth of Massachusetts. We are recognized as the state's premier gun rights association.
For more information, visit: www.goal.org.