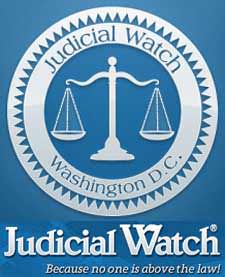 USA – -(Ammoland.com)- Hillary Clinton's use of an email server in the basement of her home while she was secretary of state will leave a permanent stain on our system of justice and on the public's trust in government.
This became abundantly clear during our "Clinton Scandal Update – Emails and the Clinton Foundation" symposium held here in Washington on September 29, 2016.  The full video is available here (and below) – and is well worth watching and sharing.
Chris Farrell, our director of investigations, and I were joined by three distinguished experts: WND senior staff writer Jerome Corsi, author of Partners in Crime: The Clinton's Scheme to Monetize the White House for Personal Profit; Peter Schweizer, author of the New York Times best-seller Clinton Cash ; and Joseph E. diGenova, former United States Attorney for the District of Columbia.
Peter Schweizer pointed out that the Clintons' pay-for-play scandal sets "an extremely dangerous precedent. This is about more than the Clintons," he said. "If it is not dealt with in a legal manner, it's going to be imitated."
He also noted that this scandal dwarfs anything we have seen before in terms of efforts to hide what was occurring and in the sheer amount of money involved.
Chris Farrell spoke of the permanent damage done to the reputation of the FBI by Director James Comey's negligence.
"Mr. Comey is personally compromised," he said. "The institution won't get over it." As you know, before joining Judicial Watch Chris worked in national intelligence. He pointed out that we know of at least 22 emails crossing Clinton's unsecure server that contained "sensitive compartmented information," a high level of classification. "This puts the United States at grave risk. Any first class intelligence organization would be looking for that kind of information."
Jerome Corsi described how enormous sums of money that flowed into the Clinton Foundation cannot be accounted for. "Tens of millions of dollars were diverted," he asserted.  There is a discrepancy between what people gave the foundation and what it reported.
"The Clintons ended up with net worths of 100 million dollars each." And the speaking engagements don't begin to account for it, he said.
Joe diGenova came down hard on FBI Director James Comey.
"I do not believe Comey is fit to continue in office. His arrogance and obfuscation should disqualify anyone with the power the FBI has. He violated his oath. It is very clear that from the moment he took control of this investigation he decided he was not going to recommend prosecution. It was a political decision."
I added that Congress has refused to take any kind of substantive action on the scandal.
"Congress is refusing to take steps to hold Mrs. Clinton accountable. Why isn't there a contempt citation pending now? Emails were destroyed after they were subpoenaed. Congressmen don't want accountability to get in their way of retaining the Congress. I'm talking about the Republicans."
I also noted that civil service employees stayed quiet even though they knew what was going on with Clinton's non-state.gov email apparatus.
"It's a fundamental issue of government transparency," I said. "We depend on the good faith of government when we file a Freedom of Information Act (FOIA) request. We rely on civil servants to do the job they've been entrusted to do. Hillary Clinton tore that compact up. If Mrs. Clinton gets away with it, if there's no institutional accountability for her conduct, FOIA may end because you can't rely on the law being enforced."
This, as you can see, is no longer just about Bill and Hillary Clinton. It's about the federal government generally, the FBI, the Department of Justice, the rule of law, national security, transparency and trust in government. 
Again, the full video of the blockbuster educational panel is available here.
About Judicial Watch
Judicial Watch, Inc., a conservative, non-partisan educational foundation, promotes transparency, accountability and integrity in government, politics and the law. Through its educational endeavors, Judicial Watch advocates high standards of ethics and morality in our nation's public life and seeks to ensure that political and judicial officials do not abuse the powers entrusted to them by the American people. Judicial Watch fulfills its educational mission through litigation, investigations, and public outreach.
For more information, visit: www.JudicialWatch.org.