By Roger J. Katz, Attorney at Law and Stephen L. D'Andrilli
The mainstream media maligns Trump's character, but it is Clinton's character that the media should impugn.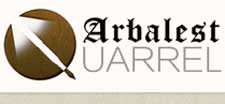 New York, NY  -(Ammoland.com)- Hillary Clinton is a repugnant individual. Many who support her know this, yet may vote for her anyway because they seek to benefit personally from her position as President of the United States and/or they share the same goals.
She is the darling of the abhorrent Rothschild clan.
But, Hillary Clinton is also a sociopathic personality.
That's her nature. It is implied in her actions, in her words, in material she would like to suppress, and in material she has suppressed or intentionally destroyed. Hillary Clinton is also temperamental, vindictive, treacherous, duplicitous, and incapable of sympathy or empathy for others. She is subject to angry outbursts and diatribes. She is psychologically unstable and likely suffers from one or more neurological pathologies.
Clinton is much like a viper. Yet, one doesn't hate a viper for being a viper. One understands it is in the nature of a viper to cause harm. That is the essence of its character. So, how do we handle a viper? Well, we do not place a viper in a position where it can do harm. We mind it closely. We look for the possibility it may strike without notice. We contain it. We know its venom can kill.
If we can forgive Clinton, it is because she, like a viper, is an inherently flawed character, altogether beyond redemption. But that does not mean or extend to supporting her candidacy for . But, what we cannot, must not, forgive are those individuals who enable her. And, the worst of the lot are individuals like Paul Ryan. Republicans, like Paul Ryan, should know better. But they are amoral individuals, proverbial opportunists, more concerned about their personal success, accumulation of personal wealth, political survival, and personal well-being than for the well-being of the Country they are sworn to serve.
Because politicians like Paul Ryan are not beyond redemption, they are worthy of our condemnation. We rightfully despise them when they fill the air waves with their false piety. They are hypocrites. They earn our condemnation.
The Arbalest Quarrel has said, some time ago, in an article posted on our site, on February 18, 2014, that hypocrisy is the worst behavior.
Hypocrisy is, sadly, ubiquitous in politics. It need not be. It should not be. But, it is so.
Read the rest of our discussion on what is really at stake in this election on ArbalestQuarrel.com
About The Arbalest Quarrel:
Arbalest Group created `The Arbalest Quarrel' website for a special purpose. That purpose is to educate the American public about recent Federal and State firearms control legislation. No other website, to our knowledge, provides as deep an analysis or as thorough an analysis. Arbalest Group offers this information free.
For more information, visit: www.arbalestquarrel.com.