By John Farnam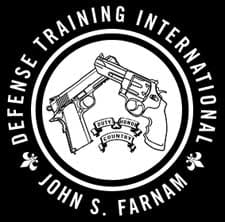 Ft Collins, CO –-(Ammoland.com)- "Flake" Magazine-Release Lever:
We've see a number of H&K's Glock-like VP9 Pistols in Defensive Pistol Classes recently. All have run well, and the pistol's ergonomics are pleasing. It represents a very acceptable carry-gun.
However, one "feature" of the VP9 can be an issue, and that it the pistol' s ambidextrous magazine-release "lever."
Most modern defensive pistols have a magazine-release "button" on the left side of the frame, just to the rear of the trigger-guard. This represents the "Western" style, and it has been adopted by Glock, SIG, FN, Walther, Kahr, Ruger, et al.
H&K's VP9 pistol is the exception.
The VP9 retains the "European" style of magazine release, which is a "flake," or lever incorporated into the rear of the trigger guard, on both sides (ambidextrous).
For one, I prefer the button over the lever, but mostly because that is what I am accustomed to. The learning-curve in getting used to the lever-release is surely well within the intellect of all of us.
But, there is a technique for using the lever that I consider overly dangerous, and thus not recommended.
Many right-handers equipped with this pistol, release the magazine with their right index-finger (trigger-finger). This puts the trigger-finger too close to the trigger, and it is thus too easy to inadvertently press the trigger with sufficient pressure to discharge the gun, while you're trying to release the magazine!
In fact, this incorrect procedure is so dangerous, I, for one, don't permit it on my range.
The magazine needs to be released using the right thumb, not the right index-finger, much as is the case with a Western-style button-release.
Of course, not everyone agrees!
But, in my opinion, we have enough UDs (unintentional discharges) with pistols as it is, without fairly inviting one!
"Being right half the time beats being half-right all the time." ~ Malcolm Forbes
/John
About John Farnam & Defense Training International, Inc
As a defensive weapons and tactics instructor John Farnam will urge you, based on your own beliefs, to make up your mind in advance as to what you would do when faced with an imminent and unlawful lethal threat. You should, of course, also decide what preparations you should make in advance, if any. Defense Training International wants to make sure that their students fully understand the physical, legal, psychological, and societal consequences of their actions or inactions.
It is our duty to make you aware of certain unpleasant physical realities intrinsic to the Planet Earth. Mr Farnam is happy to be your counselor and advisor. Visit: www.defense-training.com