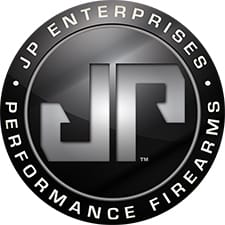 Hugo, MN -(AmmoLand.com)- JP Enterprises introduces their Variable Mass Operating System (VMOS) enabling mass tunability and improved buffering of AR rifles.
Operating systems can be easily tuned for a much wider range of applications such as suppressed rifles or exotic calibers.
"There's no such thing as "one size fits all" in AR operating systems," states JP founder John Paul. "Tuning your rifle is the only way to realize its potential and provide the performance you want. That's why we pioneered the adjustable gas block concept more than two decades ago. Tuning can be the difference between reliable function and reliable frustration."
Suppressed rifles or exotic calibers can experience excess gas and higher fouling that can easily push AR rifles outside their operational window. Using the same weights as JP's Silent Captured Springs, the Variable Mass Operating System (VMOS) enables mass tunability and improved buffering capacity. The VMOS provides additional reciprocating mass that ensures reliable function in even difficult-to-run rifles.
Like JP's other carriers, the VMOS models feature a 100% increase in bearing surface for smoother operation, improved alignment and lower wear. The longer cocking pad also contributes to optimal reliability. Exterior bearing surfaces are polished before the carrier then undergoes a state-of-the-art, multi-vendor QPQ (Quench-Polish-Quench) process. The final result is a rock-hard surface with remarkable natural lubricity for a ball bearing smooth function with proper lubrication.
Read more on the advantages of the VMOS, especially for suppressed rifles by clicking *here*.
The VMOS is currently available for large frame (.308) AR-type rifles starting at $319.95. Expect to see a small frame (.223) version early in 2017.
About JP Enterprises:
We at JP are grateful and humbled by our customers' continued support and the ever-increasing representation of our product line in the law enforcement and military domain as well as in the civilian market. The reception of our new products is gratifying and tells us that we have it right. By continually utilizing the feedback of our LE and military customers as well as our Team JP shooting members, we are constantly honing the edge of our designs and forging new concepts on the anvil of tactical rifle competition on the national circuit. We look forward to serving you now and in the future with the most dependable and high-quality components, rifles and customer service to be found anywhere.
For more information on JP Enterprises, please visit their website at www.jprifles.com.