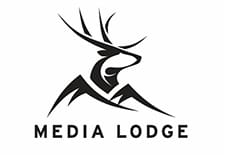 Atlanta, GA -(AmmoLand.com)- Media Lodge, the outdoor industry's online video platform, blogger network and commerce engine which reaches millions of people with a passion for hunting, firearms, fishing, camping and motorsports, announced the addition of Shirley Steffen and Karin Levine to its sales and marketing team.
Steffen and Levine spent the past 28 and 21 years, respectively, working at Harris Publications growing business for firearms manufacturers and accessory companies through print and digital media campaigns.
"Together Shirley and Karin have launched 30 magazine titles, 24 client branded custom publishing titles, and numerous websites and digital properties," said Jeff Siegel, Media Lodge CEO. "It's this kind of experience and innovation the Media Lodge team needs while we continue to expand our team and our vast digital footprint. We have some of the industry's best digital assets, and now we also have the industry's best people."
They will report to Christen Everly, Vice President of Sales and will be responsible for all advertising sales in the Central and Western regions.
"During their impressive tenure at Harris, Shirley and Karin gained valuable industry knowledge, built deep client relationships and developed thousands of creative media campaigns," said Christen Everly. "Their partnership philosophy will help them advance their clients' position in the market and increase sales with new online and digital opportunities."

"Karin and I are thrilled to join the Media Lodge team," said Shirley Steffen, Director of Sales at Media Lodge. "The company's extensive online and digital properties combined with sophisticated targeting capabilities presents a trove of opportunity to our partners. We are excited to help those clients tap into the power of the industry's largest firearms media network."

"In our next career move it was important for us to work in a company that engages brands with enthusiasts," said Karin Levine, Director of Sales at Media Lodge. "Media Lodge's vast digital assets give us the opportunity to continue to achieve our clients' evolving needs through platforms like video on GetZone.com, dedicated emails, GunBroker.com and leading, exclusive websites such as TheTruthAboutGuns.com and ConcealedNation.org."
About Media Lodge:
Media Lodge has assembled a unique set of assets to engage with over 17 million unique monthly Outdoor enthusiasts in authentic and powerful ways. In addition to fishing, camping and powersports, Media Lodge has become the largest firearms and hunting media platform, helping brands engage with enthusiasts across the best websites and exclusive, leading commerce engines. Additionally, Media Lodge has invested heavily to insure partners understand their customers, research their competitors and realize manufacturing efficiencies.
For me information please visit www.medialodge.com.