By Ashley Brugnone, CMP Writer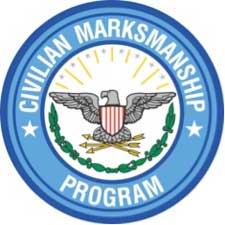 Camp Perry, OH -(AmmoLand.com)- Our current MegaLink Target Systems will be available for purchase as we upgrade to an optical target system by Kongsberg Target Systems in our air gun ranges.
We have finalized our installation schedule and are now ready to accept bids on these target systems.
The systems will be available in sets of twenty targets, we will entertain offers on other quantities but will only accept them based on availability. The systems are 7-8 years old and have been well maintained. They will be sold as-is, with no warranty from CMP. The targets will be available for pick up at one of our locations or we can arrange for shipment at purchaser expense. Packaging and shipping charges will be added to the bid amount. Targets will include the stands, lifts, monitors, and associated electronics for the target set. MegaLink software licenses will have to be purchased from MegaLink.
The CMP also has the mobile range systems (selling as a complete set of 60 MegaLink electronic targets) with the same equipment listed above. These will be available late March or early April for pickup or delivery.
We invite submittals for bid on the systems. Please provide basic information on the program(s) that will be supported with the prospective systems. Also include your preferred location for pick up or if you prefer to have them shipped at your expense. Please have bids submitted by October 31, 2016 for consideration. This will allow us to compile the information for presentation to our Board of Directors.
We will notify the selected purchasers as soon as decisions are made. The current schedule of renovation at our ranges would allow for the targets to be available by mid December 2016, and we would expect payment and pick up or shipment to be finalized within 30 days thereafter.
Please respond back to the individual that provided this information to you and send your proposals to [email protected] For additional information please contact Bryan Parris at [email protected] or 256-835-8455 x 421.
Your invited to see our new OpticScore target systems during their match debut during the Gary Anderson Invitational in early December!
About the Civilian Marksmanship Program:
The Civilian Marksmanship Program is a federally chartered 501 (c) (3) non-profit corporation. It is dedicated to firearm safety and marksmanship training and to the promotion of marksmanship competition for citizens of the United States.
For more information about the CMP and its programs, log onto www.TheCMP.org.