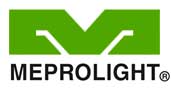 Farmingdale, NY -(AmmoLand.com)- Meprolight announced that the RDS Pro has been certified water proof up to two atmospheres (66 ft).
The MIL-SPEC reflex sight was recently awarded the open bid contract to be standard issue to the Israeli Defense Forces. Waterborne elements within the U.S. special operations community requested it be tested and certified to a greater depth than the original specifications required. Meprolight was confident of the design and quality of their manufacturing and immediately began the testing process. RDS Pro passed.
The RDS PRO is an all-purpose reflex sight that operates for thousands of hours on a single AA battery, with an automatic shut off/on sensor mechanism so it's always ready when the shooter shoulders the rifle. In addition to being waterproof to 66 ft, the sight is designed to perform under the harshest and most rugged conditions. Featuring a large display window with 30mm FOV for rapid target acquisition, the shooter can easily keep both eyes open. The clearly defined red dot features four interchangeable brightness intensities to fit any lighting condition—day or night.
The RDS PRO is compatible with GEN II and GEN III NVGs as well as magnifying scopes.
About The Mako Group:
The Mako Group is the exclusive U.S. distributor of the finest tactical equipment and weapon accessories that have been proven in combat. Designed for law enforcement agencies and militaries worldwide, Meprolight night sights and optics, FAB Defense weapon and personal defense accessories,
Front Line Holsters and RTS Target Systems, are available at firearm retailers everywhere. Connect with The Mako Group on Facebook, Twitter and Instagram to stay up-to-date on the latest news and products.
For more information visit http://www.themakogroup.com/ftbullseye.