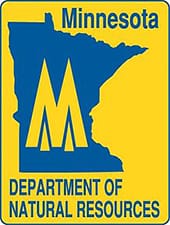 U.S.A. –-(Ammoland.com)- Minnesota motorists can support conservation with a new critical habitat plate featuring a wild turkey.
The new plate displays a colorful tom turkey and is the ninth critical habitat plate offered. Other plates display a moose, loon, pheasant, chickadee, showy lady's slipper, a fishing scene and two with white-tailed deer. There is also a specialty license plate for state parks and trails.
"Wild turkey restoration in Minnesota is one of our great conservation success stories," said Kim Hennings, wildlife land acquisition coordinator. "The critical habitat plates are a great way for motorists to show their interest and support for Minnesota's fish and wildlife resources."
Wild turkeys are native to southeastern Minnesota, but disappeared by 1880 because of habitat loss and unregulated hunting. Successful reintroduction efforts starting in the 1970s led to turkeys now living over a wide range of Minnesota.
"The wild turkey critical habitat plate has been long awaited for by our membership in Minnesota and turkey hunting enthusiasts," said Tom Glines, National Wild Turkey Federation regional director. "We love the wild turkey resource and want to do everything we can do to keep wild turkey populations healthy and thriving."
The Minnesota Legislature created the critical habitat license plate program in 1995 to provide additional opportunity for Minnesotans to contribute toward conservation. Motorists who purchase a critical habitat plate pay a $10 initial fee, plus a minimum annual contribution of $30 to the Reinvest in Minnesota (RIM) program. Every dollar generated through the sale of the license plate is matched with private donations of cash or land. The annual $30 contribution is not tax deductible.
Critical habitat license plate revenue has generated more than $59 million to acquire or improve 22,000 acres of critical habitat and helped fund non-game wildlife research and surveys, habitat enhancement and educational programs. Information about the program and details about how to order plates are available on the DNR website at www.mndnr.gov/plates.
The new license plates are now available at deputy registrar offices statewide. For questions about ordering critical habitat license plates, call the Department of Public Safety-Driver and Vehicle Services at 612-297-3166.