Many Consumers Had Questions, This Video Answers Them All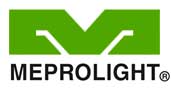 Farmingdale, NY -(AmmoLand.com)- Understand the buzz about why demand for the Meprolight FT Bullseye continues to grow.
The recently released video featuring Brian Sargent, United States Navy SEAL Master Chief, Ret. showcases the aiming capabilities of the sight. You clearly see the bullseye reticle sight picture from the shooter's point of view, which illustrates how aiming a pistol with the FT Bullseye is considered intuitive. It is more than just a rear sight, it is a highly functional, low profile pistol optic.
The Meprolight FT Bullseye is a micro-optic pistol sight that replaces the rear sight and eliminates the need for the front sight. Meprolight recognized the growing popularity of red dot sights for handguns and saw tremendous potential in the original TAS design. Teaming with TAS, Meprolight's engineering team made significant improvements to the sight by adding an optical lens, adding tritium and enhancing the bullseye reticle. The sleek, low profile design prevents snagging on clothing when drawn from the holster, unlike other pistol optics, which ride high on the slide. The combination of fiber optics and tritium provide illumination 24/7…no batteries needed.
With the rising popularity of micro sights, the FT Bullseye is unmatched in quality and price. With an affordable MSRP starting at $199, it's hundreds less than other pistol optics.
To watch the video, head to The Mako Group's YouTube Channel, or click this link: https://youtu.be/2_5wc6WQCdw. To learn more about the Meprolight FT Bullseye, visit www.themakogroup.com/ftbullseye.
About The Mako Group:
The Mako Group is the exclusive U.S. distributor of the finest tactical equipment and weapon accessories that have been proven in combat. Products designed for the Israeli Defense Forces, Israeli Security and Israeli Police by Meprolight, FAB Defense, E-Lander Magazines, Front Line Holsters and RTS Target Systems, are fully available to the U.S. market. Please "like" The Mako Group on Facebook and follow us on Twitter, @themakogroupUSA to stay up-to-date on the latest news and products.
For more information visit www.themakogroup.com.