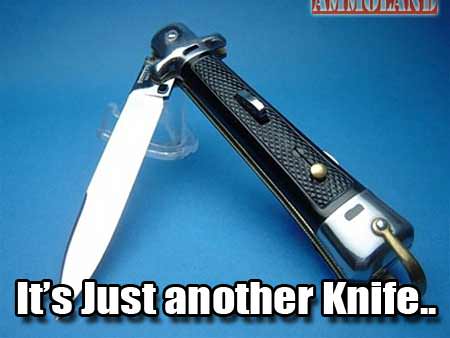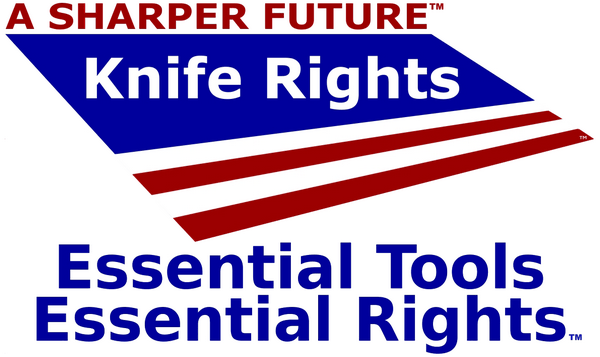 Atlanta, GA -(AmmoLand.com)- The New York Civil liberties Union, the state's ACLU affiliate, has sent New York Governor Cuomo a letter in support of Knife Rights' Gravity Knife and Switchblade Reform Bill, S6483-A/A9042-A.
Knife Rights Chairman Doug Ritter said, "Once again we see an example of organizations from diverse political perspectives unite to secure criminal justice reform that ensures basic fairness for all people."
NYCLU joins NAACP LDF, Legal Aid Society, Brooklyn Defender Services; the Office of Court Administration, a number of unions, as well as the New York Times Editorial Board, in support of this bill.
The bill passed unanimously in the Senate and with only 12 dissenting votes in the Assembly. It has not yet been transmitted to the Governor, but as soon as it is, we'll let you know to call and write.
S6483-A/A9042-A add clarifying bias-toward closure exclusions to the state switchblade and gravity knife definitions, similar to that included in the revision to the Federal Switchblade Act that Knife Rights helped pass in 2009. This clarifying exclusion should prevent the bogus Gravity Knife arrests and prosecutions of honest law-abiding individuals in New York City who are carrying common folding knives, tools that are legal to carry everywhere else in the U.S.
Neither Gravity Knives nor Switchblades have a bias towards closure found in common folding knives to keep the blade safely closed in the pocket. Only in New York City has the NYPD and District Attorney Cyrus Vance, Jr. abused the states' gravity knife law to prosecute those carrying common folding knives by claiming they are illegal Gravity Knives.
The Village Voice newspaper found two years ago that there had been as many as 60,000 gravity-knife prosecutions over the past decade! Hundreds of innocent pocket knife carriers are being arrested every week!
You can read the Village Voice article at: http://bit.ly/1MiJbvv.
About Knife Rights:
Knife Rights is America's grassroots knife owners organization, forging a Sharper Future for all knife owners. Knife Rights is dedicated to providing knife owners an effective voice to influence public policy. In the past six years, Knife Rights has passed pro-knife legislation repealing knife bans in 15 states, stopped anti-knife legislation in 8 states. Knife Rights is also leading a federal civil rights lawsuit against New York City and the New York District Attorney over their persecution of knife owners.
For more information, visit www.KnifeRights.org.