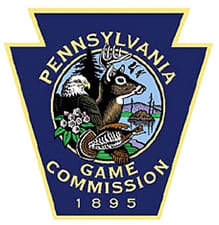 USA -(Ammoland.com)- Pennsylvania's annual elk hunt begins Monday, and the check station where successful hunters take their elk has been moved from its previous location.
The check station, which will be open during the day from Monday, Oct. 31 through Saturday, Nov. 4.,  is located this year at the Benezette School House, on the north side of Route 555 and the west side of Trout Run.
Check station hours are Monday, from 10 a.m. to 7 p.m., and Tuesday through Saturday, from 10 a.m. to 6 p.m. each day.
The check station is open to the public, and the Pennsylvania Department of Transportation has placed two temporary signs along Route 555 to assist motorists in finding it.
The Game Commission partnered with the Benezette Township Supervisors in establishing this new location, with the hope that people visiting the elk check station will come away with a better experience.
Vendors will be operating at the check station this year, and the kitchen will be open on Monday from 10 a.m. to 6 p.m., on Tuesday from 10 a.m. to 5 p.m. and on Wednesday 10 a.m. to 4 p.m.
Everything from coffee and pastries to homemade soups, sandwiches and drinks will be available for purchase.
Also this year, the Game Commission is launching a new application where users can view up-to-the-minute stats from the elk season.
A link to the application will appear at the top of the elk page at the Game Commission's website, www.pgc.pa.gov beginning Monday morning.
There will be a Quick Click to the elk page on the website's homepage.