Three-time UFC Heavyweight Champion.
Three-time UFC Light Heavyweight Champion.
Competitor in a record 15 title fights.
Actor in box office favorite The Expendables.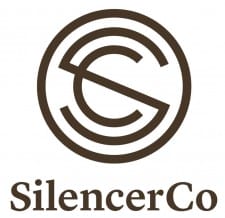 West Valley City, UT -(AmmoLand.com)- Randy Couture's career is impressive – to say the least. What's more impressive?
Even though he's gained international celebrity status, Couture hasn't lost sight of his principles . . . or his desire to advocate for what he believes in.
We met up with Randy in Las Vegas to find out what he thinks about the 2nd Amendment, NFA wait times, and how silencers benefit shooting sports.
Watch the video above to see The Natural in action as he tries out SilencerCo's arsenal – including the integrally-suppressed Maxim 9.
SilencerCo applauds Couture's courage of conviction. In a time when so many celebrities have lost their backbone and shy away from supporting our 2nd Amendment, Couture stands as a beacon of strength. We are honored to have been able to work with The Natural.
Stay tuned for more SilencerCo + Randy Couture projects!
About SilencerCo:
Born and bred in the land of the free, SilencerCo started life when two men in a garage machined, welded, and shaped their dreams into reality. They had one core belief: Guns don't have to be loud. Now in our eighth year of existence, SilencerCo makes more silencers than anyone else in the market. We set the bar high for quality and innovation because in the end, that's all that matters.
For more information, please visit www.SilencerCo.com.