By Rob Morse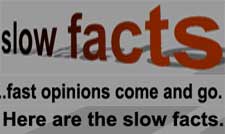 Louisiana- (Ammoland.com) – The Self Defense Gun Stories Podcast brings you real news of armed civilians who protected themselves and the people they love.   We report and analyze each self-defense incident with a firearms instructor.  Episode 36 features firearms instructor Tony Simon.
Were these gun owners lucky.. or were they trained and well prepared?  How does your training compare to theirs?  Listen and find out. (17:34)
All three victims survived the incident .. because they had a gun.
First story-   Are you armed when you stop for gasoline late at night?

 A man and woman drove into a gas station in Vero Beach, Florida.  A homeless man reached into the car through an open driver's side window and threatened the driver with a four inch knife.  Fortunately, the driver was armed.

Second story-  Are you armed at home when you have a friend over?

 A woman in Hooper, Colorado invited a friend to live with her.  The friend was fleeing from her boyfriend.  The friend had taken out a restraining order.  That didn't stop the boyfriend from showing up.  The boyfriend pointed a rifle at the homeowner.  The homeowner had a rifle of her own.

Third story-  Are you armed at your dentist's office?

 A woman was leaving her dentist's office in Houston Texas when she was attacked by a naked man high on PCP.  The woman ran back into the dentist's office and her attacker followed her.  The victim hid in the office behind a locked door along with the office staff.  The dentists told the attacker to stop, but the attacker advanced on the dentist. The dentist drew his firearm.
Each episode is available to stream.. or for download.  You can also download the podcast to your phone from iTunes and Stitcher.  Put us in your pocket each week.
Self-Defense Gun Stories is part of the Self-Defense Radio Network.
~_~_
Rob Morse: Rob writes about gun rights at Ammoland, at Clash Daily and on his SlowFacts blog. He hosts the Self Defense Gun Stories Podcast and co-hosts the Polite Society Podcast. Rob is an NRA pistol instructor and combat handgun competitor.