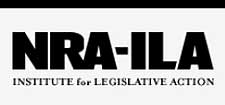 Fairfax, VA – -(Ammoland.com)- LtCol Oliver North says that a good indicator of a candidate's character can be found in the old saying, "actions speak louder than words."
Gary J. Byrne, a former uniformed Secret Service officer who was stationed outside the oval office during Bill Clinton's presidency, has plenty to say about Hillary Clinton's actions.
The author of "Crisis of Character" sat down with the Frontlines team to discuss his firsthand experience with Hillary and Bill, their character and culture.
Additional eyewitnesses joined in to corroborate Byrne's accounts. And as North notes, what they learned was even worse than what they originally thought.
About:
Established in 1975, the Institute for Legislative Action (ILA) is the "lobbying" arm of the National Rifle Association of America. ILA is responsible for preserving the right of all law-abiding individuals in the legislative, political, and legal arenas, to purchase, possess and use firearms for legitimate purposes as guaranteed by the Second Amendment to the U.S. Constitution. Visit: www.nra.org