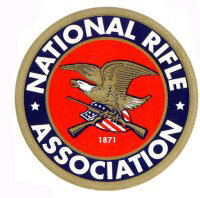 USA – -(Ammoland.com)- October is here, which means it's time for NRA's "Sign up a Spouse" month!
Imagine how many additional NRA members we would have if every member signed up his or her spouse.
Signing up spouses is a great way to increase our member numbers by bringing in our loved ones who are already strong supporters of the RKBA. And October is the perfect time to add needed muscle to the NRA, right ahead of the elections!
Getting a spouse to sign up is easy. Often at Gun Shows, when NRA Recruiters are signing up a member the member's spouse is standing back waiting for them to finish. When the bystander is questioned, they overwhelmingly express their support for NRA; however, but without being a member they cannot be counted as an official NRA supporter. Here is your chance to add a membership for your spouse:
Bonus NRA Magazine:
Another member in the household means another award-winning magazine. Many members would like to get 2 of the magazine choices and are forced to make a tough decision of only one per month. By adding a spouse, they'll get an additional magazine plus strengthen NRA by one more member.
Also if your spouse joins as well, you will double the ArmsCare Firearm Insurance for your household.
If cost is a factor, try the $10 Associate membership. This membership does not come with a magazine, but offers the same regular member benefits. (Note: You will need to submit an application for each member.)
Can the NRA ever have too many members? Of course not! That is why it is imperative that you embrace the spirit of "Sign up a Spouse" month and focus on strengthening NRA one member – plus one spouse – at a time!