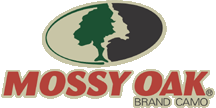 SOUTH ST. PAUL, MN – -(Ammoland.com)-Sportsman's Guide, an outdoor sporting goods retailer known as a value leader for nearly four decades, has partnered with Mossy Oak, the premier provider of camo patterns, to create Whist Hunting Apparel in Mossy Oak Break-Up Country, featuring W3™ fleece, Sportsman's Guide's proprietary 3-layer windproof, water-resistant, warm fabric.
Whist Hunting Apparel
The Whist line of products with W3 fleece was designed to give hunters the ultimate advantage in bad weather, with warmth, water resistance, and whisper-quiet performance.
W3, the key component of Whist hunting apparel, is composed of an outer layer of 200-gram microfleece with water-resistant finish, laminated to a water-resistant/windproof membrane, and finished with an inner layer of moisture-wicking 200-gram fleece. The end result is a lightweight yet supremely warm system that provides hunters with the best in field comfort without sacrificing performance.
The Whist Pullover Jacket, Full-Zip Jacket, Vest, and Pants are available now in Mossy Oak Break-Up Country at Amazon and www.sportsmansguide.com and in catalogs.
To purchase, or for more information, go online to: http://www.sportsmansguide.com/productlist?k=whist.
About Sportsman's Guide
Located in South St. Paul, The Sportsman's Guide has been outfitting the nation's outdoors men and women with big name, discount-priced outdoor gear and clothing since mailing its first catalog in 1977. The Guide® has long been noted for discount prices, a huge selection, fast shipping, courteous hassle-free service and the strongest satisfaction guarantee in the business.
Sportsman's Guide is an officially licensed partner of Haas Outdoors Inc. Haas Outdoors Inc. is headquartered in West Point, Miss., was established in 1986 and is home of Mossy Oak. Celebrating 30 years in 2016, Mossy Oak is a leading outdoors lifestyle brand that specializes in developing and marketing modern camouflage designs for hunters and outdoors enthusiasts. The Mossy Oak Brand and patterns can be found on a multitude of products worldwide. Haas Outdoors Inc. is the parent company of Mossy Oak, BioLogic, Mossy Oak Productions, MOOSE Media, Nativ Nurseries, Nativ Living, GameKeepers, GameKeepers Kennels and Mossy Oak Properties. Mossy Oak is the official camouflage of the National Wild Turkey Federation and Ducks Unlimited.
Follow Mossy Oak on Facebook, Twitter, Instagram, Google+, Pinterest and YouTube.