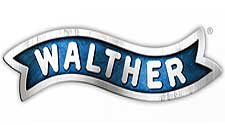 FORT SMITH, Ark. –-(Ammoland.com)- Walther Arms, Inc. is proud to announce the auction for the "Blue Line" PPQ.
This is a one of a kind custom Walther PPQ M2 .40 S&W.
Walther Arms wanted to show our appreciation for the difficult and often underappreciated job that our countries Law Enforcement Officers selflessly undertake each and every day they put on that badge.
As a show of our support for the brave men and women who serve and protect us daily Walther Arms and EKG Firearms have created a one of a kind "Blue Line" Walther PPQ .40Cal pistol.
All proceeds will benefit The Officer Down Memorial Page. ODMP is a non-profit organization dedicated to honoring fallen law enforcement officers, supporting their survivors, and ensuring that none of our fallen heroes are ever forgotten.
Link to ODMP website: http://www.odmp.org/ & Facebook: https://www.facebook.com/OfficerDown/ The auction, hosted by GunBroker.com, will run from Saturday, October 22nd through Sunday, November 6th. For more information Please visit: http://www.gunbroker.com/Item/592455355 and all Walther Arms social media outlets.
About Walther Arms
Walther is the premier provider of personal protection and recreational firearms of various calibers ranging from .22 to .45. With a vast devotion for continued innovation and customer focus in a fast growing industry, Walther Arms engineers products that are Built for Life. Follow and Subscribe to Walther Arms online: www.WaltherArms.com, www.facebook.com/WaltherArms, www.instagram.com/waltherarms/, www.twitter.com/waltherfirearms, and www.youtube.com/waltherfirearms.