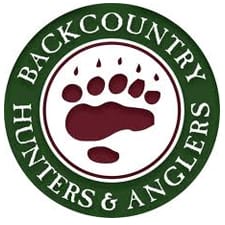 MISSOULA, Mont. -(Ammoland.com)- In the wake of a presidential election characterized by unprecedented conflict and vitriol, Backcountry Hunters & Anglers urged sportsmen to look forward: uniting in support of shared values, sound natural resources management and American public lands.
BHA President and CEO Land Tawney issued the following statement:
"BHA stands for the public lands sportsman, for conservation of important lands and waters, for continued public access to our most valuable of resources. These values are not owned by any party, and they have historically been championed by leaders on both sides of the political aisle.
"Following an unprecedentedly contentious presidential election and many hard-fought congressional races, we look forward to returning to a set of shared values: our belief in America's lands and waters, our outdoor traditions, and enabling every citizen to avail themselves of opportunities to enjoy our public lands."
In July, the Republic National Committee's platform panel endorsed an amendment promoting the transfer of public lands to individual states.
Tawney today commented on this decision:
"A party that calls for the sale/transfer of public lands in its platform now has control of the House, Senate and presidency. We are encouraged that President Elect Trump, along with some courageous House and Senate Republicans, have broken from their party on this issue. We look forward to their continued rejection of the privatization of public lands and instead tackling other pressing issues such as wildfire management and declining budgets that face our public lands."
BHA National Board Member Mike Schoby, editor of Petersen's Hunting, interviewed Trump in January about his views on issues important to sportsmen.
"When it came to hunters' rights and federal land sales, Donald Trump didn't waffle, stating that a USFWS director appointed by him would 'ideally be a hunter' and under his watch there would be no sale of public Western lands."
Tawney stressed the importance of the new administration appointments of key cabinet positions that represent sportsmen's interests:
"Mr. Trump's sons are public lands hunters, and sportsmen appreciate the insight they have and will continue to offer on decisions critical to our outdoor heritage. BHA relishes the hard work that lies ahead, and we look forward to working with all our elected leaders to conserve our backcountry lands and waters, uphold our sporting legacy and, above all, keep public lands in public hands."
Backcountry Hunters & Anglers is the sportsmen's voice for our wild public lands, waters and wildlife.
Learn more about BHA:
Visit their website.
Connect with them on Facebook.
Follow them on Twitter.
Find them on Instagram.