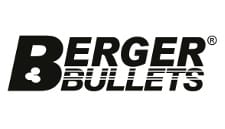 USA -(Ammoland.com)- Berger Bullets is proud to announce the expansion of their sought-after Classic Hunter Series rifle bullets.
The Berger Classic Hunter is designed for the discriminating shooter and outdoorsman who insists that their loaded rounds function flawlessly through any rifle magazine.
Berger Classic Hunters are tailored specifically for factory rifle applications where SAAMI length loaded rounds are a must, and they are offered in select weights that provide exceptional downrange performance in today's factory rifles.
No custom barrels, special twist rates or reloading tricks are needed to achieve cutting-edge results.
Berger Bullets Chief Ballistician Bryan Litz states, "The Classic Hunter provides a unique solution that shares the hybrid design and ballistic properties of a match-quality target bullet, yet allows hunters to magazine feed reliably."
All reloaders, regardless of experience level, have an obvious choice for their next hunt.
The Berger Bullets industry-leading development team has, yet again, brought forth an innovative product which compiles attributes never before seen within a hunting bullet: flawless functioning, unrivaled reliability, and award-winning performance.
New Berger Classic Hunter Series bullets are available in: 6.5mm 135 grain, .270 cal 140 grain and 7mm 150 grain.
To view the complete Classic Hunter Series product line and more, access the Berger Blog http://www.bergerbullets.com/new-berger-classic-hunter-offerings-now-available/.
Begin loading the new Classic Hunter Series today with newly developed load data http://www.bergerbullets.com/reloading-data/.
Purchase them now from your favorite Berger Bullets retail outlet.
About Berger Bullets:
Founded in 1955 by Bench Rest Hall of Fame member Walt Berger, Berger originally specialized in highly accurized, custom-made bullets for competitive target shooting disciplines. Today, Berger is the industry leader in producing bullets for competitive rifle shooters, and has since broadened its offerings to include match grade Varmint, Target, Hunting and Tactical applications. To find out more about Berger Bullets, visit www.bergerbullets.com.