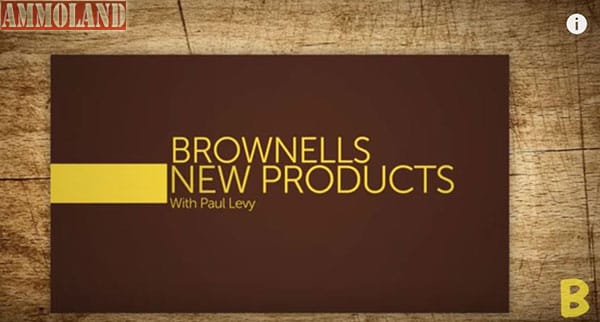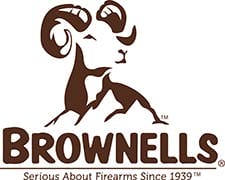 GRINNELL, Iowa -(Ammoland.com)- Learn about the hottest new Brownells products from the best brands at the New Product Center.
Hosted by Merchandise Manager Paul Levy, the videos review what's new, and remain at the New Product Center page for several weeks.
Then the videos are archived on the Brownells YouTube channel, and are accessible at any time.
Watch the video below.
.
Products featured in this week's video include:
1. Berger Classic Hunter Bullets
Premium bullets have Berger Hybrid design for high ballistic coefficients, but are not sensitive to seating depth for reliable function in factory rifles.
Hollow-point boat tail profile gives good accuracy while delivering terminal performance ideal for shots on game out to medium ranges.
Available in a variety of calibers, sold 100 to a box.
Aluminum stock fits onto AR-15 style stock attachments and gives completely adjustable cheek rest and buttplate to fit any size shooter. Skeletonized design saves weight while maintaining rigidity.
Designed for use on bolt-action precision rifles without buffer tubes or buffer. Comes with mounting hardware.
Available in Black or FDE.
Skeleton Buttstock V4, Black. #100-022-920. $289.99 retail.
Skeleton Buttstock V4, FDE. #100-022-921. $289.99 retail.
Magazines have translucent bodies that show how many rounds are inside. Steel feed lips give reliable feeding and long service life. Integrally-molded texture and ridges give sure grip even when wet.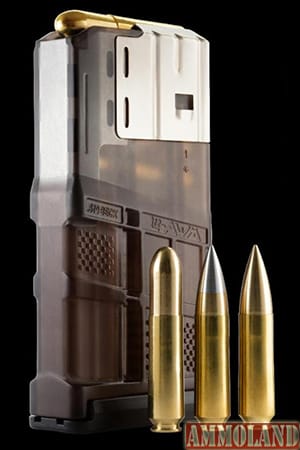 Available either singly or in 10-paks, for different calibers.
Lancer L5AWM 5.56 Translucent 30-rd Magazine, #100-022-871. $16.99 retail.
Lancer L5AWM 5.56 Translucent 30-rd Magazine, 10-pak, #100-022-998. $164.99 retail.
Lancer L7AWM .308 20-rd Magazine, #100-022-880. $43.99 retail.
Lancer L7AWM .308 20-rd Magazine, 10-pak, #100-023-007. $419.99 retail.
Complete upper has 16″ barrel, charging handle, forward assist and bolt carrier group, and is ready to drop onto any standard AR-15 lower.
Barrel has pistol-length gas system for reliable cycling with all 300 Blackout ammo, including sub-sonic loads.
Handguard free floats the barrel, and has KeyMod slots to accept accessories and rail segments. $369.99 retail.
About Brownells:
Serious About Firearms Since 1939, Brownells is the world's leading source for gun parts and accessories, ammunition, gunsmithing tools and survival gear. With a large selection of both common and hard-to-find items, and an extensive collection of videos, articles, and gun schematics, Brownells is the expert for everything shooting-related. Committed to maintaining our great traditions, Brownells has more, does more and knows more – and guarantees it all, Forever.
For more information or to place an order, call 800-741-0015 or visit Brownells.com. Stay up-to-date with Brownells on YouTube, Facebook, Twitter and Instagram.