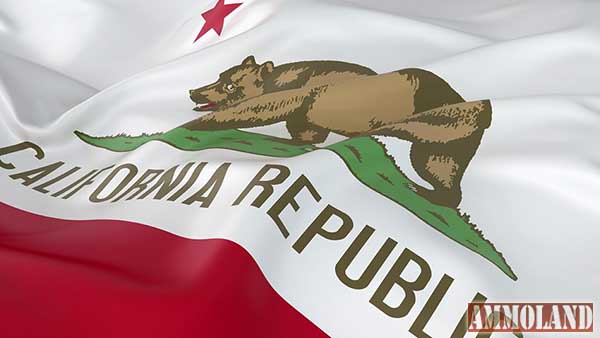 USA -(Ammoland.com)- On November 8, 2016 California voters passed Proposition 64 (Prop. 64) and thereby legalized the recreational use of marijuana.
Among the many changes this new law makes to current drug laws, Prop. 64 reduces and/or eliminates criminal penalties for marijuana offenses and, significantly, creates a process by which individuals who have been convicted of a marijuana crime in the past can petition to have their sentences recalled, dismissed, and/or sealed.
This would eliminate the underlying conviction and, for some folks, restore their firearm possession rights.
So, who exactly can obtain relief under Prop. 64?
Generally, any person who has been convicted of any one of the following marijuana offenses and is currently serving, or has served, their sentence can petition a court to have their sentences recalled and/or dismissed:
Possession of Marijuana (Cal. Health & Saf. Code § 11357)

Planting, Harvesting, or Processing Marijuana (Cal. Health & Saf. Code § 11358

Possession for Sale (Cal. Health & Saf. Code § 11359)

Unlawful Transportation, Importation, Sale, or Gift of Marijuana (Cal. Health & Saf. Code § 11360)
Prior to the passage of Prop. 64, your options to restore your firearm rights were limited.
Most of
these crimes were treated as "straight felonies" meaning that the offense could not be reduced from a 
felony to a misdemeanor under California law.
As such, individuals with these felony convictions remained felons for life.
Because of their felony convictions, these individuals were prohibited from possessing firearms and ammunition under both federal and California law (unless they were fortunate enough to obtain a pardon from the Governor).
If you were convicted of one of the offenses listed above and are interested in removing your prior conviction from your record or restoring your right to possess a firearm, please give them a call at (562) 216-4444 or email at [email protected].
Since 1994, the attorneys at Michel & Associates, P.C. have worked tirelessly to help individuals reduce their criminal convictions, apply for pardons, and clean-up their criminal history records.
Notably,
Michel & Associates attorneys have helped hundreds of people restore their rights to own and possess firearms.
Make no mistake, rights restoration is an arcane and narrow legal specialty.
Michel &  Associates, P.C. is one of the few law firms in California that has significantly developed this legal practice area.
To learn more about Michel & Associates, P.C. visit www.michellawyers.com.
About the CRPA:
To learn more about CRPA's efforts to preserve the Second Amendment in California, please visit CRPA.org.
If you would like to donate to the CRPA Foundation to help us battle these laws and other attempts to limit the Second Amendment, please click here.