Note: This article was originally posted on NRA Blog: https://www.nrablog.com/articles/2016/11/dont-underestimate-an-outdoors-woman/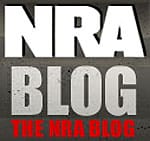 USA -(Ammoland.com)- It really should come as no surprise that I, like many other women, enjoy hunting, shooting, and the great outdoors. Women are the fastest growing group of gun owners and one of the top reasons is… they are hunters! The number of women interested in hunting has skyrocketed in recent years. From 2003 to 2013, there was a 43.5% increase resulting in 3.35 million female hunters.
You see, women have every opportunity to hunt, fish, hike, and enjoy everything the outdoors has to offer. You can find us prepping blinds, zeroing our rifles, and exploring the wilderness. We can climb the tough terrain, cast a line, draw a bow, and field dress our own game.
Don't underestimate our strength, capabilities, and passion. We choose the outdoors lifestyle because we can. We train for the lifestyle because we aspire to be our best. We respect the lifestyle and love it just like anyone else.
Women who live, breathe, and love the outdoors are all around you. We may not always be walking around head to toe in camo, but we're here, ready to share the passion and tradition of the outdoors with you.
All you have to do is ask.