By John Farnam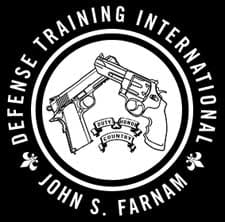 Ft Collins, CO –-(Ammoland.com)- The Stench!
The rotten smell emanating from both of the Clintons for decades has now reached such a degree that it is closing-off noses of even our liberal press, and that is saying something, since the liberal press is so accustomed to robot-like covering-up/apologizing for them!
Sleazy, seedy, amoral, egomaniacal, dishonorable, hateful, pathological liars! With the Clintons, it is unremitting, even overlapping, scandals and they will never care, and never change!
Seeing handwriting on the wall, some perennial rats are now jumping ship!
Some newspapers are withdrawing their endorsements of HRC, along with a number of erstwhile prominent supporters. The liberal Chicago Tribune is even calling for her to withdraw from the race!
President BHO himself is distancing himself from the HRC campaign!
When asked, "What do you like about DJT?" I reply, "Almost nothing!"
But Trump, at least, is not a sordid criminal who will predictably sell this nation, and our Constitution, down the river,
and sell all of us… by the pound!
/John
About John Farnam & Defense Training International, Inc
As a defensive weapons and tactics instructor John Farnam will urge you, based on your own beliefs, to make up your mind in advance as to what you would do when faced with an imminent and unlawful lethal threat. You should, of course, also decide what preparations you should make in advance, if any. Defense Training International wants to make sure that their students fully understand the physical, legal, psychological, and societal consequences of their actions or inactions.
It is our duty to make you aware of certain unpleasant physical realities intrinsic to the Planet Earth. Mr Farnam is happy to be your counselor and advisor. Visit: www.defense-training.com