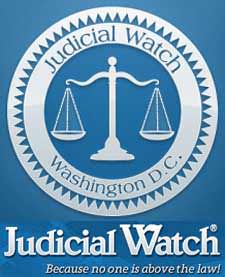 U.S.A. –-(Ammoland.com)- As part of our ongoing Election Integrity Project, we plan to have Judicial Watch volunteer poll observers will monitor polling sites in Virginia on Election Day. We have significant concerns about the integrity of the election process there:
Our Election Integrity Project leader, Robert Popper, will train Virginia's poll watchers. Bob is a former deputy chief of the Voting Section in the Civil Rights Division of the Department of Justice and a veteran poll observer for the Department of Justice.
The Election Integrity project began in February 2012. Since that time Judicial Watch has put several state and county officials on notice when they are in violation of federal laws requiring them to clean up their voter rolls.
We also took action in lawsuits defending photo ID and other commonsense election integrity measures. And there are also our historic and successful lawsuits in states like Ohio and Indiana that resulted in cleaner voter rolls and have achieved victories in the United States Supreme Court to stop race-based elections in Hawaii.
Our team also fought in court against the Left (i.e. the Obama administration) that wants to make it easier for non-citizens to register to vote, and harder to remove them once they are illegally registered. And Judicial Watch has conducted election monitoring before, for example in New Hampshire in 2014.
"Judicial Watch election monitors will be neutral and silent observers at select polling places in Virginia," Popper noted. "We do not oppose or endorse candidates for public office. Our election monitoring in Virginia is wholly independent of any party or candidate."
Recent polls show that voters are becoming "deeply skeptical " about election integrity. One poll found that 98 percent of people believe that voter fraud occurs: 74 percent believed that "some" or a "great deal" of voter fraud is going on, and 24 percent said hardly any. A poll in The Washington Post found that: "60% of Republicans believe illegal immigrants vote; 43% believe people vote using dead people's names."
Virginia residents interested in monitoring a local polling site on Election Day may respond by email to Eric Lee at [email protected].
The integrity of our government begins with our ability to trust what happens in the voting booth. Incidents of voting fraud now flaring up around the country are an indication that our concern is not misplaced.
About Judicial Watch
Judicial Watch, Inc., a conservative, non-partisan educational foundation, promotes transparency, accountability and integrity in government, politics and the law. Through its educational endeavors, Judicial Watch advocates high standards of ethics and morality in our nation's public life and seeks to ensure that political and judicial officials do not abuse the powers entrusted to them by the American people. Judicial Watch fulfills its educational mission through litigation, investigations, and public outreach.
For more information, visit: www.JudicialWatch.org.