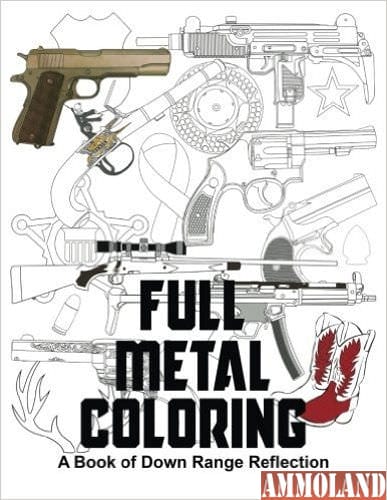 USA –  -(Ammoland.com)- Hello AmmoLand readers!
The Marine Corps Birthday is on November 10 and celebrates the establishment of the US Marine Corp in 1775.
I've attached a page for your use to help Americans celebrate the Marine Corps birthday. I'm a retired US Army sergeant who created and published an adult coloring book, Full Metal Coloring.
The quote in the book that accompanies this page is:
B.A.R.
The Browning Automatic Rifle (B.A.R.) was chambered for the .30-'06 Springfield cartridge and was the Marines' squad weapon during WWII and Korea.
"Some people spend an entire lifetime wondering if they made a difference in the world. But, the Marines don't have that problem." ~ Ronald Reagan
Yours truly,
Kimberly Eakin
Author, fullmetalcoloring.com