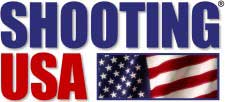 USA – (AmmoLand.com) – It is considered the elite challenge in the Precision Rifle Series. The Bushnell Brawl in South Texas is not just a long-range rifle challenge, it's also a punishing physical challenge for the competitors. Rifles Only is host to this one-of-a-kind competition, that involves shooting from a helicopter. And the Precision Rifle Series also launches a new Production Division to help welcome new shooters to the sport.
Plus, the revolver that lead the way to the modern double-action, 50 years early. The Deane, Adams and Deane Model of 1851 is a five-shot, black powder, cap and ball revolver, and it's now one of History's Guns. Tune in Wednesday to Outdoor Channel!
AIR TIMES BY TIME ZONE
The Shooting USA Hour Wednesday:
Eastern Time: 9:00PM, 12:30 AM, 4:00 AM (Thurs.)
Central Time: 8:00 PM, 11:30 PM, 3:00 AM (Thurs.)
Mountain Time: 7:00 PM, 10:30 PM, 2:00 AM (Thurs.)
Pacific Time: 6:00 PM, 9:30 PM, 1:00 AM (Thurs.)
Shooting USA is listed as a one-hour show in your cable menu.
Ft. Benning 3-Gun
John and the crew head to Georgia for a multi-gun match held on an active army base. The Army Marksmanship hosts the challenging Ft. Benning 3-Gun this weekend. Stay tuned for behind-the-scenes photos!
Stay Connected!
Be sure to "Like" Shooting USA on Facebook for behind-the-scenes action, and "Follow" us on Instagram and YouTube too.
About Shooting USA:
Jim Scoutten, America's Most Watched Firearms Reporter, has been on the beat for 24 years, reporting the stories of the Shooting Sports and the firearms Industry. The show produces a series of popular segments focusing on historical guns, the personalities in the sport and industry, insider reports from gun tests, and practical tips from shooting sports pros. The show appeals to shooting sports enthusiasts of all ages and skill levels by providing practical tips on safely handling, modifying and repairing their favorite guns.
For more information, please visit www.ShootingUSA.com.