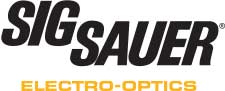 NEWINGTON, N.H. -(Ammoland.com)- SIG SAUER, Inc. is pleased to introduce the 1911 Max Michel BB Pistol.   Modeled after the 1911 Max centerfire pistol designed by World Speed Shooting Champion and Team SIG Captain, Max Michel, Jr., this CO2-powered, semi-automatic 1911-style BB pistol is a fun and useful training tool for shooters of all skill levels – from beginners to experts.
"When it comes to shooting, consistent training is invaluable, whether you are a member of law enforcement, the military or are a responsible citizen carrying to protect your family," said Max Michel, Jr., captain of Team SIG. "Despite this, many people don't have the time, opportunity or finances to train as much as they should.  The 1911 Max Michel BB Pistol gives you the flexibility to train anywhere, anytime with measurable results.  Dry fire training is always recommended, but can be boring and sometimes misleading. This is a great way for those who typically shoot a 1911-style pistol to work on accuracy, speed and drawing from concealment."
The 1911 Max Michel BB Pistol fits in current 1911 holster systems and has the same weight and controls of a traditional 1911 firearm.  It features a full-metal slide and frame with realistic blowback action of the metal slide.
The 16-round magazine holds 4.5mm steel BBs and the trigger has the same styling and shape as the 1911 Max firearm.
There is also a cam lever CO2 loading port for easy and quick loading of the 12gr CO2 cartridges.
The .177 caliber 1911 Max Michel BB Pistol shoots up to 410 fps; however, velocity results may vary depending on temperature and altitude.
The 1911 Max Michel BB Pistol also gives newer shooters the ability to learn firearm safety and basic fundamentals in a controlled, comfortable, quiet, and safe environment.
It removes the intimidation factor of the loud bang and recoil, leaving the newer shooter more confident and with a much better understanding of traditional firearms and their safe use.
"I'm a 10-year Army veteran and have been a pro shooter for nearly 20 years, and I enjoy shooting this BB pistol because it's just incredibly fun," said Michel.  "Regardless of your shooting ability, practice with this BB pistol is a really enjoyable and affordable way to improve your skills. I love shooting with my kids and this provides a platform for me to teach them safely while building their confidence. In the next few years as they continue to progress into more traditional firearms, they will be much better prepared because of the training they are receiving with the 1911 Max Michel BB pistol."
MSRP:  $110.99
To see a video of Max Michel training with the 1911 Max Michel BB pistol, click here.
For more information on SIG SAUER airguns, visit www.sigsauerasp.com.
Follow SIG SAUER on social media, including Facebook, Instagram, and YouTube.