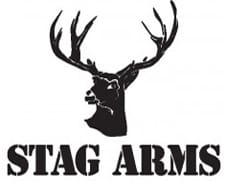 USA – -(Ammoland.com)- Enter below for a chance to win this rifle on Black Friday!
The Stag Arms Model 3T series provides the shooter with a rifle that is readily usable with many of today's shooting styles.
Working with multiple law enforcement agencies, we were able to test and determine the features and configuration that creates the best rifle for fast and accurate shots.
Shooters are able to produce these fast and accurate shots from close to long range as is needed in tactical situations and competitions.
We then worked with Mad Pig Customs to create a Graphite Countershade design utilizing Cerakote. The coating lends itself to use in a wide range of environments, from a dark urban setting to a rural setting. This pattern is most appropriate for our Black Friday event and we're pleased to upgrade this quality rifle with a unique cerakote pattern to enhance the shooting experience.
Retail Value: $1074
About Stag Arms
Stag Arms was founded in May 2003 with the goal of producing reliable, 100% American made Modern Sporting Rifles (MSR). The Company quickly became a market leader and one of the largest MSR manufactures in the United States. Since its early days, Stag has remained at the forefront of innovation, first by offering both left and right-handed MSR platforms, and by designing new models and features based on customer recommendations. All of Stag's rifles come with an industry leading lifetime transferable warranty and an infinite shot guarantee on the barrel. For further information please visit: www.stagarms.com.