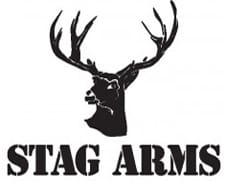 USA – -(Ammoland.com)- Today, November 11th 2016, is not just an ordinary day.
This is a day we celebrate every veteran of the United States of America. Our veterans have answered the call to serve and protect our great nation, and are willing to make the ultimate sacrifice.
Whether in times of peace, or times of war, these individuals are willing to overcome many obstacles to ensure our nation's safety and our freedoms are protected.
As a veteran, I know firsthand the call of duty. The sacrifices made are never forgotten.
Every Veteran's Day I take a moment to reflect on the service of my fellow service members and am humbled to be part of such an elite group of selfless individuals.
This weekend, Stag Arms wants to honor our service men and women by pledging to donate 5% of profits of every complete rifle or upper half to the Folded Flag Foundation.
The Folded Flag Foundation is a non-profit organization that enlists the public's financial support for families of those fallen heroes who have lost their lives as a result of hostile action. All donations go directly to the qualifying families in need – 100%.
On behalf of everyone at Stag Arms, thank you to all veterans for their service and duty. It is a privilege and honor to be one of your brothers.
Sincerely,
Anthony Ash
President
Stag Arms
About Stag Arms:
Stag Arms was founded in May 2003 by Mark Malkowski with the goal of producing reliable, 100% American made Modern Sporting Rifles (MSR). The Company quickly became a market leader and one of the largest MSR manufactures in the United States. Since its early days, Stag has remained at the forefront of innovation, first by offering both left and right-handed MSR platforms, and by designing new models and features based on customer recommendations. All of Stag's rifles come with an industry leading lifetime transferable warranty and an infinite shot guarantee on the barrel.
For further information please visit: www.stagarms.com.