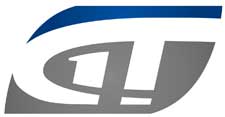 MANDEVILLE, La. -(Ammoland.com)- It's a revival of the oldest resort gun club, plus BIG news from Brownells, and more, this week on Tom Gresham's Gun Talk Radio, the original nationally-syndicated radio talk show about guns and the shooting sports.
Tom talks with John and Laurie Wiles, owners of the soon to re-open Pinehurst Gun Club in North Carolina.
Hear how the pair is bringing this long-closed sport shooting club back to life with almost 500 acres dedicated exclusively to shotgun target and clay shooting.
And, your one stop shop gets even better when Tom checks in with Brownells' Ryan Repp!
And don't forget to enter to win one of Ruger's latest releases with Gun Talk!
Each week, through December 2nd, listeners can enter to win either the Mark IV, the LCP II, the SR1911, or the Ruger American Compact!
All you have to do is "Like" Gun Talk's Facebook page, and then enter to win at http://www.guntalk.com/win.
About Tom Gresham's GUNTALK Radio:
In its 21st year of national syndication, Tom Gresham's GUNTALK radio show airs live on Sundays from 2PM-5PM Eastern, and runs on more than 200 stations every week. Listen live on a radio station near you (http://guntalk.com/site39.php) or via live streaming from one of the stations here: http://guntalk.com/site38.php. All GUNTALK shows can also be downloaded as podcasts at http://www.guntalk.libsyn.com, Apple iTunes, and i-Heart radio, or through one of the available Apps: GunDealio for iPhone, GunDealio for Android, Gun Talk App on Stitcher, the Gun Talk iPhone App, and the Gun Talk App for Android on Amazon. GUNTALK can also be heard on YouTube, at http://bit.ly/144G3OU. More information is available at http://www.guntalk.com.
("GUNTALK" is a registered trademark.)
Read more: https://www.ammoland.com/2015/12/complete-history-of-gun-control-in-america-this-week-on-guntalk-radio/#ixzz4QNxWe3Mf
Under Creative Commons License: Attribution
Follow us: @Ammoland on Twitter | Ammoland on Facebook