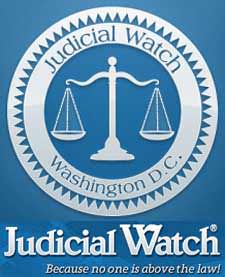 U.S.A. –-(Ammoland.com)- A recent survey revealed that Americans most fear government corruption and that the climate doesn't even make the Top Ten list of worries.
Our Corruption Chronicles blog illustrates why Americans should worry about climate change – because of the government corruption involved in supposedly combatting it:
Surprise, surprise: The U.S. is the first to donate millions of dollars to yet another global warming experiment—run by the famously corrupt United Nations—that aims to forge "climate resilient infrastructure" in third-world countries.

The money will help build a bicycle highway in Colombia and bring electric buses and a "green bus corridor" to Mexico, issues that are unlikely to keep most American taxpayers up at night.

It's part of an initiative called C40 Cities Finance Facility, launched at the UN Climate Change Conference in Paris last year. The global warming powwow in France has already cost American taxpayers a chunk of change, and Judicial Watch made the numbers public over the summer after obtaining records from the U.S. Secret Service and the Department of the Air Force.

The documents offer a detailed breakdown of the cost, but the total expenditure to have President Obama attend the ludicrous Paris shindig was an eye-popping $4,165,068. Judicial Watch had to file a lawsuit to get the information because the administration refused to provide it under the federal public-records law that was enacted to keep government in check.

During the Paris conference, the C40 Cities Finance Facility was launched to provide much-needed cash for a 10-year-old program called C40 that claims to be a "network of the world's megacities committed to addressing climate change." The conglomerate specializes in tackling climate change in developing countries by driving urban action that reduces greenhouse gas emissions and climate risks.

Evidently, it's come up with some brilliant ideas in the last decade to accomplish its mission but not enough money to implement them. As is the case in many of these global, feel-good initiatives, Uncle Sam has generously opened his checkbook for this important cause. Germany is the other "funding partner" listed along with the U.S.

The first $2 million, doled out this month by the U.S., will fund two urban pilot projects in Latin America that are expected to bring "climate change adaptation and mitigation benefits." The first project is a 25-kilometer bicycle highway in Bogota, Colombia, that will connect citizens from low, middle and high-income neighborhoods to work, education, and recreation opportunities.

An announcement published by the U.S. government calls the project a "first-of-its-kind" traversing the Colombian city from south to north. The rest of the money will buy a fleet of at least 100 electric buses for Mexico City and install a "green bus corridor" in one of its major thoroughfares. It's expected to serve an estimated 133,400 Mexicans daily, providing connections to metro lines. This is an important investment for the U.S., a government official says in the announcement, because the impacts of climate change are impeding cities from delivering reliable services, "especially to the poorest."

Years ago, the Obama administration determined that the poor will feel the brunt of climate change and it has cost American taxpayers monstrous sums. In the last few years the U.S. government has funded a number of programs, both domestic and international, to prepare those communities for the impact.

Back in 2012 the administration asked Congress for a whopping $770 million to help developing countries with climate change initiatives after it had already spent $323 million on a project called Global Climate Change Initiative that helps "meet the adaptation and mitigation needs of developing countries, including deploying clean energy technologies."

Earlier this year, a federal audit revealed that a $25 million project to help Guatemala combat the ills of climate change is rife with problems that include data errors and discrepancies. The program is officially known as Climate Nature and Communities in Guatemala (CNCG).
Ideology wrapped in dubious science = taxpayer boondoggle. Is it any wonder that people are tired of corrupt politicians?
About Judicial Watch
Judicial Watch, Inc., a conservative, non-partisan educational foundation, promotes transparency, accountability and integrity in government, politics and the law. Through its educational endeavors, Judicial Watch advocates high standards of ethics and morality in our nation's public life and seeks to ensure that political and judicial officials do not abuse the powers entrusted to them by the American people. Judicial Watch fulfills its educational mission through litigation, investigations, and public outreach.
For more information, visit: www.JudicialWatch.org.