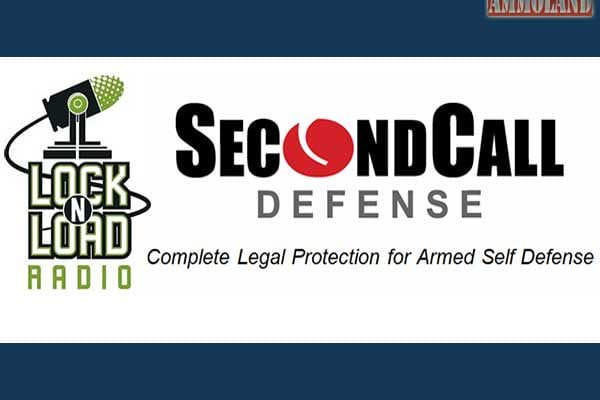 USA – (Ammoland.com)-Today on Lock N Load Radio with Bill Frady Live 6-9 PM Eastern. Call in is 877-807-4048.
Today on Lock N Load Radio, 16 December 2016's topics of discussion include:
Tonight we close out the week, examining both anti gun agenda driven researchers and pollsters who are genuinely surprised that people would take up arms after being victimized by crime. Later we look at the continuing saga as the Liberals persist in belly aching about that whole supposed"one sided' hack that actually occurred to the RNC as well.
Once again, if you would like to be a part of the LockNLoad, Arbalest Quarrel,Ammoland quest please email me at [email protected] We are going for National Recognition of our civil right to self defense, everywhere in these United States.
Hour #1
Bad For Your Health, Jeh Johnson: "No evidence" of hacking electoral machines or ballot counts, Muslims march en masse demanding sharia law…in London, The Washington Post's Islam vs. Donald Trump's Islam, Harry Reid: Release of Podesta emails same as 9-11 attack.
Hour #2
Attorney General Lynch: No 'Technical Interference' From Russia During The Election, Judge Napolitano Drops A Bomb: US Intelligence Was Behind Hacks — Not Russia, Step by step breakdown of the phishing attack on DNC, Russian motives in hacking not what the Dems and media say.
Hour #3
Russia Tried To Hack The RNC — They Just Had Way Better Cybersecurity, Tucson Is Melting Guns Again And It Is Against The Law, Shocker: Victims Of Crimes More Likely To Arm Themselves, Colorado school district approves armed teachers, staff, Nevada Gun Control: It's Never Enough, Even the Democrats' big donors are not buying the 'Russia did it' excuse for Hillary's loss.
About Lock N Load
Lock N Load with Bill Frady is presented by Genesis Communications Network. With 126 million gunowners in the US today, Lock N Load has something for everyone. From reports about the politics of gun ownership, and those who would take the right away, to trends within the gun industry, self defense, gun gear, tactical training and all of the colorful personalities within the gun community.
Starting out as a podcast/webcast Lock N Load has burst into the syndicated radio offerings as the only daily terrestrial radio show available covering the topic. This daily show keeps the listeners of Lock N Load current on the breaking news and trends within the 2nd Amendment advocacy and tactical training arena as it happens.
With guests like Rock Legends Ted Nugent and Mark Farner of Grand Funk Railroad, Lock N Load brings his listeners a patriotic viewpoint from celebrity icons. Political guests like Rep Trey Gowdy keep the audience aware of an unfiltered viewpoint from Washington DC. 2nd Amendment Champions like Larry Pratt of GunOwners of America and Todd Rathner of the NFA Freedom Alliance alert the listeners to behind the curtain battles being fought in the name of gun rights.
Newsmakers like Cody Wilson(3D printed guns) and Dimitri Karras of Ares Armor (ATF Antagonist) come to Lock N Load before their latest fights make it to the Mainstream Media. Tactical Training stars like Chris Costa Of Costa Ludus and James Yeager of Tactical Response come on to share their expertise with the listeners.
About Lock N Load
Lock N Load with Bill Frady is presented by Genesis Communications Network. With 126 million gunowners in the US today, Lock N Load has something for everyone. From reports about the politics of gun ownership, and those who would take the right away, to trends within the gun industry, self defense, gun gear, tactical training and all of the colorful personalities within the gun community. Visit†http://lockandloadradio.com