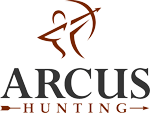 COVINGTON, Ga.  -(Ammoland.com)- Arcus Hunting, LLC is pleased to announce the appointment of Jonathan Lené to the position of National Accounts Manager.
He will be responsible for the Tink's, Dead Down Wind, Ramcat, Trophy Taker and Big Game Butter brands.
Lené joins the company from Precision Shooting Equipment, Inc. where he held the position of Regional Sales Manager for ten years and has been their National Account Manager since 2015.
"Jon has worked in the archery industry for a decade and brings a wealth of experience to the team", says Phil Robinson, Arcus President. "He brings an outstanding track record and we expect big things with his addition as we head into 2017. "
Lené is a graduate of Indiana University and enjoys bow-hunting, saltwater fishing, and traveling with his family. Jon lives in Indiana with his wife Katie and their three children, Mitchell, Andrew, and Lila.

About Arcus Hunting:
Arcus Hunting is an acquisition and organic growth platform seeking to build a strong portfolio of leading brands in the bowhunting and archery category. Through its brands, Tink's, Dead Down Wind, Obsession Bows, Ramcat, Trophy Taker and Big Game Butter, Arcus markets and manufactures a range of leading deer lures, attractants, scent control products, premium bows, arrow rests, broadheads, replacement blades, quivers, and other archery accessories.
For more information about these brands or products, please contact Arcus Hunting Public Relations at (800) 624-5988 or visit their website.