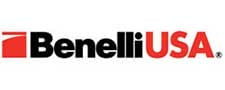 ACCOKEEK, Md. -(Ammoland.com)- Benelli announces the renewal of its partnership with "The Fowl Life" TV show and its host Chad Belding, co-founder of Banded Nation.
With the renewal of the partnership, Benelli will remain the presenting sponsor and exclusive shotgun provider of "The Fowl Life," which airs on the Outdoor Channel.
In addition, Belding will contribute to Benelli's multi-faceted marketing and social media initiatives by providing original, branded content and appearing on behalf of the brand at events around the country.
"Everyone associated with Banded Nation and 'The Fowl Life' lives for waterfowl hunting. Benelli is synonymous with hardcore waterfowl hunting making it the perfect fit for the lifestyle we pursue and work hard to bring to our audience through the show and our products," Belding said. "It's a source of pride for me having Benelli as a partner in the mission to share our passion for waterfowl hunting with the rest of the world."
As part of the agreement, Benelli will also remain an official sponsor of Banded Nation as well as the group's other media properties.
"Chad's passion for waterfowl hunting is infectious. He has an appreciation and sense of awe for the experiences that a day in the field can bring. That's what makes him so successful as a TV host and an ambassador for the Benelli brand," said Benelli USA Vice President for Brand Marketing Tim Joseph. "That passion carries over into his work as an innovator of quality gear for hardcore waterfowl hunters. Chad's insights and expertise make him a valuable partner in our marketing efforts."
For more information on Benelli's legendary line of intertia-driven, waterfowl shotguns and to learn why the world's most hardcore waterfowl hunters rely on Benelli, go to their website.
To learn more about Chad Belding, "The Fowl Life" and Banded Nation, go to the website.