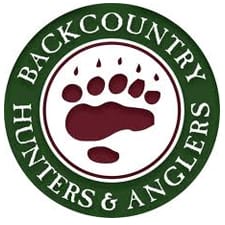 MISSOULA, Mont. -(Ammoland.com)- In response to President-elect Donald Trump's expected nomination of Rep. Cathy McMorris Rodgers as U.S. Secretary of the Interior, Backcountry Hunters & Anglers President and CEO Land Tawney issued the following statement:
"Representative McMorris Rodgers' track record in Congress should raise a red flag for Americans who care about the responsible management of our public lands and waters. President-elect Trump has pledged to keep public lands in public hands, and American sportsmen expect him to be true to his word.
"Representative McMorris Rodgers' misguided positions on public lands, including co-sponsoring bills that would have transferred public lands to private ownership and undermined the Land and Water Conservation Fund, one of America's most successful and popular conservation programs, are troubling to say the least."
McMorris Rodgers has represented Washington's 5th congressional district, which includes Spokane and the eastern third of the state, since 2005. In 2011 she co-sponsored the Disposal of Excess Federal Lands Act, which would have transferred ownership of more than 3 million acres of public lands to private interests.
Last year, she advocated to limit public lands acquisitions via the LWCF, a proven tool for successfully conserving habitat and sustaining public access opportunities.
McMorris Rodgers in 2014 voted in support of legislation introduced by Rep. Rob Bishop of Utah that would hobble the authority of presidential administrations to create national monuments.
She has consistently favored the interests of extraction interests such as the oil and gas industry, which has been a major financial backer of her election and reelection campaigns.
She also has supported efforts to address the problem of "fire borrowing" and resolve budgetary conflicts in the U.S. Forest Service, an issue of particular importance to BHA and other sportsmen's groups.
BHA Washington chapter leader Bart George, who lives in Colbert, urged McMorris Rodgers to support America's public lands system:
"In the past, Representative McMorris Rodgers has been receptive to the forest management priorities of the Washington chapter of Backcountry Hunters & Anglers in the Colville National Forest. We look forward to continuing this dialogue should she become Interior secretary. Our public lands and waters comprise a shared legacy that I and my fellow hunters and anglers want to pass on to future generations. We stand united against any efforts to weaken or dispose of this legacy."
Tawney concluded:
"Ultimately, we look forward to working with the Trump administration, including its Interior secretary, to responsibly administer valuable lands and waters, conserve important fish and wildlife habitat and uphold opportunities for the public to hunt, fish and otherwise access our public lands. Since adequate funding is critical to the work of federal management agencies, we will work to ensure that our natural resource professionals have the resources they need to do their jobs. Most importantly, we will remain absolutely focused on overcoming efforts to sell, transfer or otherwise turn over management of public lands to state or private interests. Our public lands represent our nation's best idea, our kids' inheritance, and our past, present and future."
Backcountry Hunters & Anglers is the sportsmen's voice for our wild public lands, waters and wildlife.
Learn more about BHA:
Visit our website.
Connect with us on Facebook.
Follow us on Twitter.
Find us on Instagram.
http://www.backcountryhunters.org/