Note: This article was originally posted on NRA Blog: http://bit.ly/2hrxswR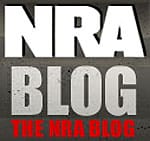 USA -(Ammoland.com)- Wrapping up a whirlwind campaign in 2016 to spread awareness and education in cities across the nation, Maj Toure, the urban visionary behind the steam-gathering Black Guns Matter movement, said the successes of the program have snowballed – and it's only the beginning.
The Black Guns Matter Firearms Safety Tour, which promotes firearms safety, training and gun rights advocacy amongst inner-city communities, visited 13 American cities, reaching deep into urban centers to touch a predominantly African-American demographic – an audience Toure said "has been deliberately left out of the discussion about the Second Amendment."
Toure is changing that, setting up presentations and seminars in firing ranges, small venues and community centers – he even held a presentation in a community garden in West Baltimore – all in order to be amongst those who have the most to learn and earn from the illuminating discussion about gun rights and safety.
"People in the community [in Baltimore] were actually walking past, stopping and going 'what's this?' then sticking around to listen," he said. "The class grew from there."
In addition to Baltimore, the Black Guns Matter Firearms Safety Tour has made stops in Atlanta, Compton, Oakland, and others, wrapping up in Maj's home city of Philadelphia, drawing north of 1,300 attendees nationwide. He said it's only the beginning, because the demand is growing.
The response from these inner-city communities has been nothing but supportive, with Toure saying the amount of love and positive energy both online and in the cities themselves is something he "never could have imagined" when he founded Black Guns Matter.
"The beauty of it is that so many people are asking for us to come out to their cities. We reached thousands of people on a shoestring budget," Toure said. "So many more people are informed about the Second Amendment and how it relates to them in urban areas, and putting them on the path towards responsible firearm ownership.
"I actually anticipated a little more pushback from the communities because of the narrative that those in these communities don't own guns and don't want them. That's not true – at all," he continued. "What we're seeing is people going 'we have no understanding of firearms and we want to learn, but no one would come in here and teach us. Who we are hearing from are people that want us NOT to be able to defend ourselves.'"
The crowds are diverse, too. Toure reported people of all ages coming out to the classes, from young adults to families with children and even older citizens.
"There is no set age group. We have a lot of older people in that demographic that not only see the difference in what we're presenting, but are recognizing where they got duped in the past by their elected leaders," he said. "That's why they're bringing their children. They're going, 'Oh, hell no,' and making the younger ones open their eyes to the reality. We're breaking so many stereotypes it's amazing."
Moving into larger venues, such as arenas and stadiums, is the next move for the presentations, Toure explained, to support the growing crowds. The most recent five Black Guns Matter events have been packed to the point where only standing room was left available.
"I want thousands of people at these events next year. If it's spreading this fast and we're gaining this much traction, we're going to need those bigger venues. That speaks to the people from the 'hood wanting this information," Toure said. "But the goal is and always has been that one day we get the message so big that no one needs to come out anymore, because they know and understand their rights."
This year has seen a boom in media exposure for the movement, with several high-profile features and press appearances including NRA Blog, Breitbart News, NPR, The Daily Caller, Independent Journal Review, Ebony, and countless others. Ever ambitious and forward thinking, Toure wants to tell the story of Black Guns Matter in Time Magazine.
"If we can get America's urban communities involved in the gun rights fight to the extent that Time Magazine recognizes it, that would be a great victory for the flag of the Second Amendment for all people," he said.
When asked at what moment he knew he was truly making a difference and that Black Guns Matter had become a force to be reckoned with, Toure cited when NRATV commentator and urban gun enthusiast Colion Noir donated to his campaign to help finance the group's tour.
"Colion is on my Mount Rushmore. I'm trying to build this thing by making videos and I'm worried that no one is seeing it and that we're not on anybody's radar, then I see he's donated to use and I'm just in awe," he said. "I literally almost dropped my phone."
Since then, he's reached out to Noir and the pair has opened a line of dialogue about how to continue working together to educate more Americans – especially those in the inner cities – about gun safety and their rights, changing years of contradictory gun control misinformation and urging citizens to demand change.
"Having those conversations from someone as certified as him, and definitely from an urban person that understands my demographic to not only recognize me but embrace me and what I'm trying to accomplish is an indication that I'm doing the right thing," Toure said.
With a banner year coming to a close hot on the heels of a huge election victory for Second Amendment supporters, the time is now for Black Guns Matter to continue its quest to bring urban Americans into the fold like never before, changing minds and potentially saving lives.
For more information about Black Guns Matter, follow the movement on Facebook and Twitter, and check back soon for a new official website.
(All photos courtesy/Black Guns Matter)