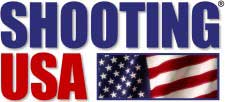 USA – (AmmoLand.com) – It's classic pistol competition as Colonel Jeff Cooper first created the combat sport. More than 400 USPSA members compete in Barry, Illinois with single-stack 1911's, in the biggest championship competition of the year, the Single Stack Nationals. We break down the action as the top men and women compete for the National Championship Titles.
Plus, the history behind the John Browning 1911 Government Model. The famous sidearm with a treasured past is clearly one of History's Guns.
And the little known museum in Alabama with nearly 8,000 weapons collected by an American spy in World War Two. We go inside the Berman Museum and inside the vault in Anniston. Tune in Wednesdays to Outdoor Channel!
Tune in Wednesday to Outdoor Channel!
AIR TIMES BY TIME ZONE
The Shooting USA Hour Wednesday:
Eastern Time: 9:00PM, 12:30 AM, 4:00 AM (Thurs.)
Central Time: 8:00 PM, 11:30 PM, 3:00 AM (Thurs.)
Mountain Time: 7:00 PM, 10:30 PM, 2:00 AM (Thurs.)
Pacific Time: 6:00 PM, 9:30 PM, 1:00 AM (Thurs.)
Shooting USA is listed as a one-hour show in your cable menu.
Happy New Year!
We hope you enjoy a safe New Year's celebration. And you have our best wishes for what will be a very different and prosperous 2017!
Stay Connected!
Be sure to "Like" Shooting USA on Facebook for behind-the-scenes action, and "Follow" us on Instagram and YouTube too.
About Tier One Media, LLC: Tier One Media produces Television Properties under the registered trademarks Shooting USA and Shooting USA's Impossible Shots. The program series are seen weekly on two National Outdoor Category Networks, Outdoor Channel and Sportsman Channel with a combined reach exceeding 70-million US households. Tier One Media is a privately held, independent production company based in Franklin, Tenn. See more at http://www.shootingusa.com.