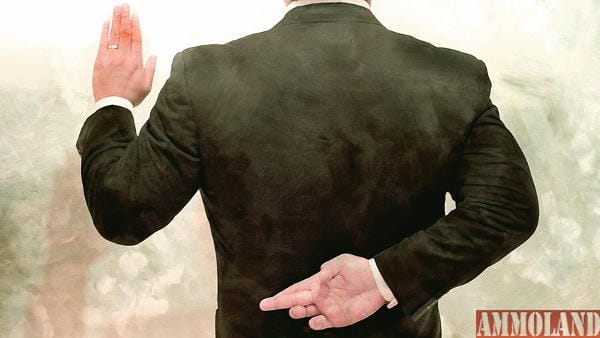 WASHINGTON, D.C. -(Ammoland.com)- Today, the Water Infrastructure Improvements for the Nation Act awaits the president's signature, the final step needed to authorize $1.9 billion in restoration projects to help reverse longstanding habitat and water quality issues in South Florida, while moving water south.
This should be celebrated as a major win for anglers, guides, and other local businesses that rely on healthy fish habitat.
But in almost every other way, lawmakers over-promised and under delivered on the pending legislation important to hunters and anglers in the 114th Congress.
Bipartisan support for provisions that would improve fish habitat, wetlands health, and public access across the country as part of a larger energy modernization bill brought the Sportsmen's Act closer to the finish line than ever before. But it was not enough to finally do right by America's sportsmen after attempts in three consecutive Congresses.
"For six years, or longer, we've needed this policy support for the very infrastructure of conservation and access, which keeps rural America in business during hunting and fishing season," says Whit Fosburgh, president and CEO of the Theodore Roosevelt Conservation Partnership. "We owe a debt of thanks to senators who voted 97-0 to move conservation forward with the energy bill, but sportsmen and women should be angry and frustrated that good things like this can't get done in the end."
While major opportunities were lost by failing to authorize the North American Wetlands Conservation Act, National Fish Habitat Conservation Act, and Federal Land Transaction Facilitation Act—a critical conservation tool for Western lands—there was also a disappointing last-minute addition to the water projects bill that would weaken protections for salmon and other fish.
"We are deeply disappointed that language was added to the bill that diverts water away from fisheries that are already struggling, puts wild salmon in jeopardy of extinction, and targets other sportfish for eradication," says Scott Gudes, vice president of government affairs with the American Sportfishing Association. "Senators Barbara Boxer, Maria Cantwell, and all the Northwest U.S. senators, are to be commended for their efforts to defeat this last-minute water grab, which redirects water to agriculture and undercuts environmental protection for fisheries. Unfortunately its passage creates a significant threat to fishing communities, anglers, and the sportfishing industry in the state."
The TRCP opposed the drought provision airdropped into final negotiations and was supportive of a provision to promote use of natural infrastructure, like wetlands, reefs, and dunes.
In a major defensive victory, language that would have undercut sage grouse conservation was removed from the final conference report of the National Defense Authorization Act (NDAA) signed last week.
And a continuing resolution passed in the wee hours of Saturday morning will keep the government funded through April 28, 2016 at decent levels for conservation.
But additional threats to protections for sage grouse, headwater streams, and BLM backcountry lands could be yet to come in the new Congress, with the possibility of cuts, riders, and budget reconciliations.
Follow along with the TRCP in 2017, as we work to highlight the relevance of hunters and anglers to their elected officials in Washington and advance conservation in America.
For more information on TRCP visit their website.
Connect with them on Facebook.
Follow us on Twitter.
Subscribe to the Roosevelt Report.
About Theodore Roosevelt Conservation Partnership:
Inspired by the legacy of Theodore Roosevelt, the TRCP is a coalition of organizations and grassroots partners working together to preserve the traditions of hunting and fishing. Ensuring sportsmen's access to quality fish and wildlife habitat safeguards the $646-billion contribution that sportsmen make to the American economy.
For more information on the TRCP, please visit our website at www.TRCP.org.