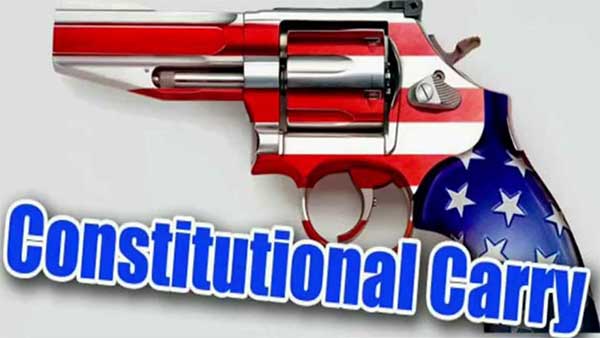 USA -(Ammoland.com)- The movie, The Patriot was well done. It not only tells an important story but it teaches a variety of lessons of life and liberty, of the fight for freedom against government oppression and tyranny.
But, its not just a movie. It is a story of the fight so many of our ancestors made to seize freedom and fight against a government that did not, and perhaps never, stood for individual liberties.
For those who have not seen it, its the story of a man, a widower, who had many children. He lived in the South in the 1770s. He had fought in other wars. In time, his oldest son went to volunteer for the Continental army in the battle for freedom from England – a war that arose when diplomatic reasoning and talk failed.
In time, the father, who initially stayed at home with his children, joined the battle as a commander of the militia.
His oldest son, at his request, was placed under his command. One of the tasks of the father and son, as members of the militia, was to recruit their friends and neighbors to join in the battle for freedom. Not necessarily as part of the organized army, but as citizen members of the militia.
When the eldest son went to one of the local towns to talk about joining the militia, he went to the Church. Most of the town's residents were there in response to the King's execution hanging of citizens.
As he entered the Church, the son, Gabriel, ask for permission to speak. His call to arms was met with some resistance until a young lady, Anne, spoke out.
Here is the scene:
GABRIEL: Reverend, with your permission, I'd like to make an announcement.

REVEREND: Young man, this is a house of God.

GABRIEL: I understand that, Reverend. I apologize. The South Carolina Militia is being called up. I'm here to enlist every man willing.

REVEREND: Son, we are here to pray for the souls of those men hanging outside.

GABRIEL: Yes, pray for them. But honor them by taking up arms with us.

HARDWICK: And bring more suffering to this town?

DAN SCOTT: If King George can hang those men, he can hang any one of us.

ANNE: Dan Scott, barely a week ago you railed for two hours about independence. And Mr. Hardwick, how many times have I heard you speak of freedom at my father's table? Half the men in this church, including you, Father, and you, Reverend, are as ardent patriots as I. Will you now, when you are needed most, stop at only words? Is that the sort of men you are? I ask only that you act upon the beliefs of which you have so strongly spoken, and in which you so strongly believe.
Nothing more was said as most of the men at that time stood, one by one, to answer the call for freedom.
Today, many of us and many of our elected officials claim support for Constitutional Carry and the elimination of Gun Free Zones.
There is no shortage of aspirational talk about constitutional rights. There is plenty of talk about the fact that our rights remain infringed by the federal government, by state governments, and by local governments.
Despite complete Republican control of the State since at least 2010, the infringements have not been eliminated nor is there any reason to believe that the Legislative leadership plans to change that in 2017.
We, the citizens, cannot trust that the oaths of constitutional stewardship by elected officials will be honored. History proves that for too many of those public stewards, those oaths are not predictors of their actions.
Further, we cannot assume that reasoned debate will change government's inaction.
If we demand constitutional change, the constitutional change will demand action – not just words – on our part.
Thus, when I ask you to join, renew and support the Tennessee Firearms Association, please do not misunderstand that as just a request for money so that someone can be paid an astronomical salary (particularly since TFA's board and many of its other leaders are all volunteer and donating their time). There are enough of those kinds of organizations yet the infringements remain.
Asking for your support of TFA is a call to action both financially and, more importantly, a call to affirmative action of individual engagement in a real battle for the restoration of our rights.
If you are ready to make the commitment to fight for our rights in 2017, please join and support TFA today and get ready because the fight for our rights is certainly not a spectator sport.
Yours,
John Harris
Executive Director
Tennessee Firearms Association
Other important links
About Tennessee Firearms Association:
The Tennessee Firearms Association is dedicated to defending the right to keep and bear arms and promoting the responsible use, ownership and carrying of firearms.