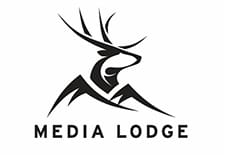 Atlanta, GA –-(Ammoland.com)- Adventure filmmaker Tom Opre teams up with Brownells CEO Pete Brownell and famous photographer Tony Bynum to capture the essence of wild sheep conservation and hunting – a great tool utilized by scientifically based management.
"Wild sheep don't exist in large numbers, like whitetail deer or elk, which allow them to basically pay for their own management. Thus, hunting is extremely limited and cost a tremendous amount of money, which pays the lion's share of costs of wild sheep management both in the USA and Canada," stated filmmaker Tom Opre.
Since European settlers first pushed into the western USA and Canada, wild sheep faced extirpation. Competition for food with domestic sheep and severe diseases originating from these domestic sheep could spell the doom for this iconic species. But organizations like the Wild Sheep Foundation, along with its local chapters scattered throughout North America, work to educate the public and to raise funds for wild sheep management and conservation.
"If we don't provide and enhance opportunities for people to view and enjoy wild sheep the species could be lost forever," said Jeff Siegel, CEO of Media Lodge.
Tom Opre's film series "Eye of the Hunter: Bighorn" captures the epic Alberta Rocky Mountains and blends in the real story of wild sheep as he and Pete Brownell hunt the iconic bighorn. Tony Bynum's award-winning photography is mixed into the production to create a dynamic film production. The Wild Sheep Foundation, Otis Technology, and Coppersmith Global Logistics sponsor the video film series. "Eye of the Hunter: Bighorn" is only available online at GetZone.com.
Now reaching nearly 2 million monthly users, GetZone.com has grown into one of the largest video platforms dedicated to the outdoors. With online video users expected to double to 1.5 billion in 2016 (Cisco), and 92 percent of mobile video viewers sharing videos with others (Invodo), it is more important than ever for the outdoors industry to have a trusted, dedicated video platform.
GetZone partners with the outdoor industry's top video content creators to deliver the best in hunting, fishing, firearms, motorsports and camping. This exclusive content lives on GetZone as well as across the entire Media Lodge network of sites.
About Media Lodge:
Media Lodge has assembled a unique set of assets to engage with over 17m unique monthly Outdoor enthusiasts in authentic and powerful ways. In addition to fishing, camping and powersports, Media Lodge has become the largest firearms and hunting media platform, helping brands engage with enthusiasts across the best websites and exclusive, leading commerce engines. Additionally, Media Lodge has invested heavily to insure partners understand their customers, research their competitors and realize manufacturing efficiencies. For more information please visit www.medialodge.com