SUPERIOR, Wis. -(Ammoland.com)- FeraDyne Outdoors, LLC, announced today that it has signed a sponsorship deal with Sportsman Channel's award-winning show "Leupold's Pigman: The Series" for its Muzzy, Nockturnal, BLOCK and TRU-FIRE brands.
Hosted and produced by Brian "Pigman" Quaca, the series is set in the heart of Quaca's home state of Texas, where he takes viewers on a wild and unpredictable ride in his pursuit for pigs and other formidable quarry.
Now in its eighth season, "Leupold's Pigman: The Series" has earned the rank as one of Sportsman Channel's top-rated shows by entertaining its viewers with a plethora of hunts, locations and Pigman style.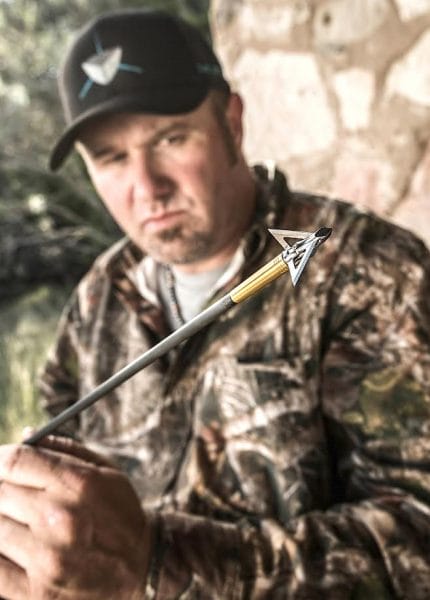 The show airs each Sunday on the Sportsman Channel at 8:30 p.m. EST.
"There is a lot more to putting your name behind products than consumers may think," said Quaca. "In order for me to retain my integrity and honesty, it is essential that the products I associate myself with are top notch.
"FeraDyne's brands are the most reputable and reliable products in the market place," he continued. "I'm proud to have Block, Muzzy, Nockturnal and Tru-Fire as my partners in 2017."
The sponsorship is effective immediately and will continue through 2017.
About FeraDyne Outdoors:
FeraDyne Outdoors, majority owned by funds affiliated with Snow Phipps Group, LLC, is the manufacturer of the leading brands of Apple Archery, BLOCK targets, Black Hole targets, GlenDel targets, Hurricane bag targets, IQ Bowsights, Muzzy broadhead and bowfishing products, Nockturnal lighted nocks, Rage broadheads, SURE-LOC archery products, S4Gear, Shooter 3D targets, TRU-FIRE release aids and X-PRESS bow presses. FeraDyne Outdoors is engineering the evolution of lethal technology across all bowhunting categories. The company is headquartered at 101 Main St, Superior, WI 54880.
For more information, please visit their website or call 866-387-9307.